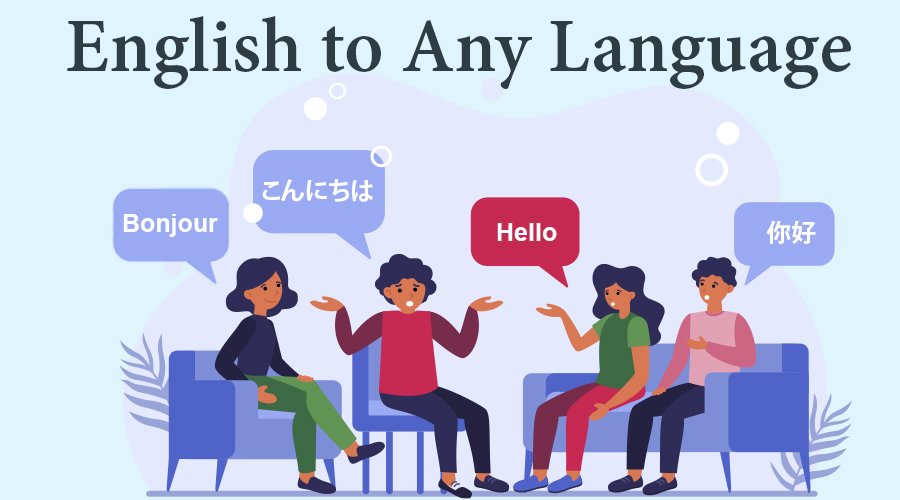 The English language is a West Germanic language closely related to German, Dutch and Frisian. Originating in England, the language is an official language in India. The language has attained the status of the first choice of foreign languages due to its position as a global lingua franca. It is thought that about two billion people around the world speak English. This is about a third of the world's total population. The language holds official status in several countries. English has become the language of the internet, not just that, it is also used in various businesses, education, and on global platforms as a common language to communicate. Therefore, in today's world, it has become a necessity to know English. English is one of the 22 constitutionally recognized languages in the country. The language has established itself as an independent language tradition.
English is also the sole official language of the Judiciary of India. Even the government uses English along with Hindi as enshrined in the Constitution.
VoiceMonk English Translation Service
VoiceMonk Studio employs skilled English translators who are fluent in both writing and speaking English. Our English linguists translate the information with utmost proficiency in English in our Indian English Translation Service, as they are native speakers of the language. Unlike translations into other regional languages, it is not a difficult task; once you discover a competent service provider, the work becomes simple.
Our English Translation Service is one of our flagship services, with experienced speakers collaborating with VoiceMonk Studio's qualified team to produce outstanding outcomes for you. We also provide the option of speaking directly with one of our linguists and conveying your requests to them.
By translating the information into English, it will appeal to the majority of today's young, who are fluent in the language. Moreover, a number of organizations have shifted their operations to English. It will assist our clients in expanding their market share and generating higher profits. We will be able to give outstanding outcomes in your field of expertise with our English Translation Service. We want to be one of the key players in our industry, and customer pleasure is the only way to get there. Our experienced staff of linguists who are native English speakers will take up your assignment. We have carefully chosen our linguists, and we have one of the best in the market. We provide high-quality, dependable, innovative, technology-driven solutions at the most competitive pricing on the market.
VoiceMonk Localization Service
Apart from language translation services we also specialize in various other services such as document translation services where your official documents like legal contracts, reports, procedures, Brochures Catalogs, and many more will be translated by certified linguists. Our work has no time constraints; you can contact us at any time by mail or phone, and we will react promptly. Now you may book your services with just a few clicks, and you can learn more about our services by visiting our website.
VoiceMonk is a well-known translation agency that provides English Translation Services. Our services are Technical Translation, Academic Translation, Video Translation, Website Translation, Game Translation, Book Translation, Manual Translation Reach us at +91 8700295007 or

. You can mail your requirements at info@voicemonk.in
Document Translation Agency
Legal Translation Agency
Medical Translation Agency
Technical Translation Agency
Academic Translation Agency
Business Translation Agency
Financial Translation Agency
Documentary Translation Agency
Multimedia Translation Agency
Hindi to English Translation Agency
English to Hindi Translation Agency
Any Language to English Translation Service