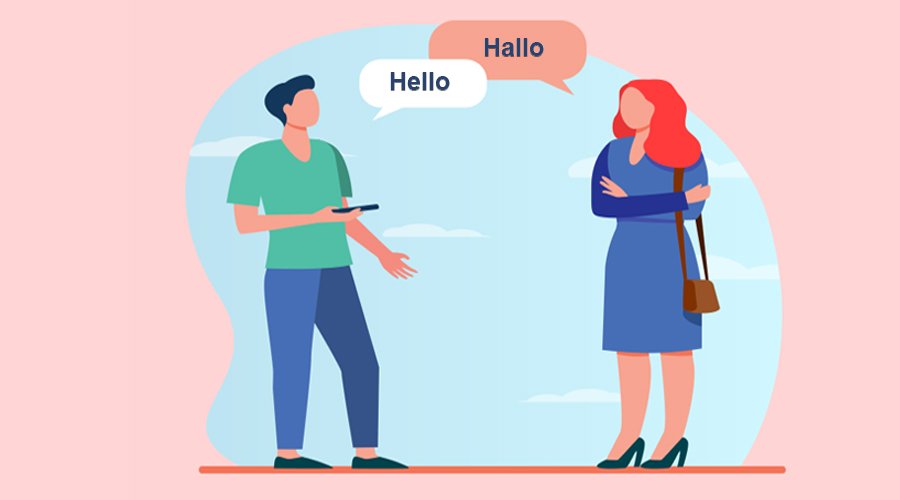 With more than 100 million speakers, the German language ranks among the languages with the most native speakers worldwide. The language is widely popular as a foreign language to be studied in many nations. There are different dialects in various parts of Germany, which majorly differ in sound system and consonants, broadly divided into High German and Low German. The language is known for having excessively long words in speaking and writing. Some unique letters and words exist only in the German language, and it shares 60% of its vocabulary with English. At VoiceMonk Studio our team of professional language experts is ready to translate your content with guaranteed quality, and accuracy for every project. At German Translation Service, we employ native speakers only that allows providing excellent localization of services. Accurate transcription and interpretation ensure the worldwide success of your project.
We are specialized in handling projects of all lengths, difficulties, and industries and ensures that your formatting needs are met. The combination of multi-talented linguists, advanced equipment, and efficient processes enables us to deliver the best services at attractive rates, which is what our German Translation Service offers. With more than 16 years of experience, our team has worked on more than 5000 successful projects.
VoiceMonk Studio offers a pool of wide variety of services such as subtitling, transmission, transcription, etc. German is one of the languages with the highest number of native speakers, and it will be impactful when professional native German linguists will work on your content. This will ensure authenticity and originality to your content, and along with that, it will provide a local touch where you can connect with the native German speakers at ground level.
Our VoiceMonk studio focuses on multifunctioning, where we can work on your multiple projects with the help of our widely talented team. We will be guiding you at every stage, and you will also have a direct connection with the linguists where you can give an idea of interpretation directly to them and in case of any rework that could also be managed by directly conveying your needs to them. This will help us improvise the content according to your preferences and help your project to reach its goal.
The ideation part is something that has to be mastered, and if you have an idea of your exact requirement, then the very next step is to visit our website and read through our expertise and services. Our flexibility stretches even after office hours, you can reach us via mail or phone, and we will be there at your doorsteps with our finest German Translation Service. It's all about teamwork, and our undivided attention and dedication towards your project will be our utmost priority and will deliver the most premium results at your highest satisfaction.
VoiceMonk is a well-known translation agency that provides German Translation Services. Our services are Technical Translation, Academic Translation, Video Translation, Website Translation, Game Translation, Book Translation, Manual Translation Reach us at +91 8700295007 or

. You can mail your requirements at info@voicemonk.in
Our German Translation Service include:
German Document Translation Agency
German Legal Translation Agency
German Medical Translation Agency
German Technical Translation Agency
German Academic Translation Agency
German Business Translation Agency
German Financial Translation Agency
German Documentary Translation Agency
German Multimedia Translation Agency
German to English Translation Service
English to German Translation Service
Hindi to German Translation Service
Any Language to German Translation Service