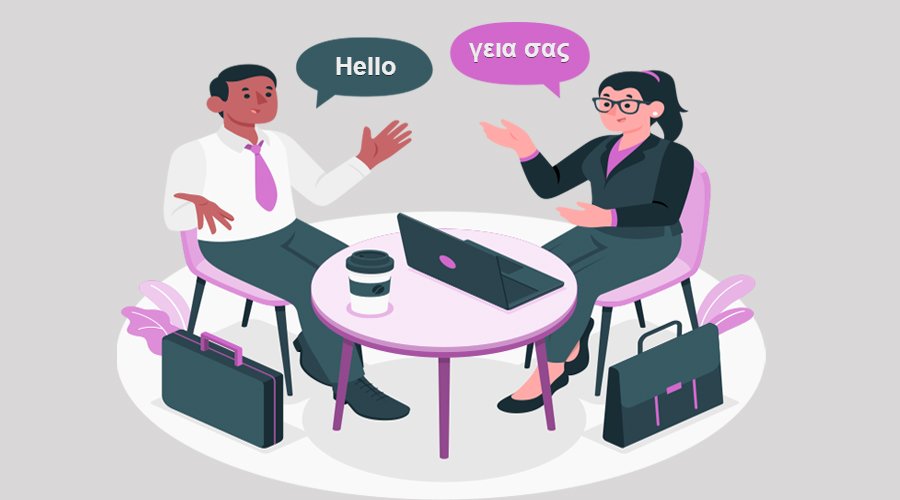 Greek, the independent branch of the Indo-European family of languages, is native to Greece, Cyprus, Albania, and other parts of the Balkans, the Black Sea coast, and the Eastern Mediterranean. Greek is one of the 24 official languages in the European Union. Nearly 13.5 million people in Greece, Cyprus, Italy, Albania, Turkey, and the many other countries of the Greek diaspora speak the language. The language holds the status of one of the greatest pieces of literature in the world. There are several dialects associated with the language: Dhimotiki, Katharévusa, and Koine are the three major dialects. 
VoiceMonk Translation Service
When it first opened its doors 16 years ago, VoiceMonk set out to fill a need in the market for professional translation services that were reliable, consistent, fast, and reasonable. Businesses have used our services to break into and expand their foreign language marketplaces. We provide high-quality translation and localization services to a wide range of sectors. To better serve our customers, we put the quality, price, and speed of our services at the top of our list of priorities. We secure your company's international market success. VoiceMonk believes that our success is inextricably linked to that of our clients. As a result, we work with our clients as if we were an extension of their company, adhering to the same high quality and integrity standards as they do.
We can offer such high quality service because we've invested in cutting-edge technology. We promise that all of our work will be 100% accurate, so your business partnerships and projects will benefit from flawless translations. VoiceMonk has already made a name for itself and set itself apart from our competitors because we have spent a lot of money on technology and hired the best translators and linguists in the world. Because of our hard work and good results, we may be able to quickly gain the loyalty of our clients. Our respectable clients include individuals, corporations, and government agencies from all around the world.
VoiceMonk Localization Service
All of our translators are native speakers of their respective languages. It enables us to give you accurate translations that are culturally sensitive. Our commitment to providing high quality translation services shows that we make the most of our resources and give our staff the best possible opportunities. Our human resource base's expertise, hard work, and depth are nearly entirely responsible for the speed with which we've been able to change our organization and successfully start new businesses.
We do more than just translate languages; we also translate documents. Legal contracts, reports, processes, brochures, catalogues, and other formal documents will be translated by people who have been trained to do so. We also do interpreting and website translation. It is one of the most important things an organization can do to reach more people. 
VoiceMonk is a well-known translation agency that provides Greek Translation Services. Our services are Technical Translation, Academic Translation, Video Translation, Website Translation, Game Translation, Book Translation, Manual Translation Reach us at +91 8700295007 or

. You can mail your requirements at info@voicemonk.in
Our Greek Translation Service include:
Document Translation Agency
Legal Translation Agency
Medical Translation Agency
Technical Translation Agency
Academic Translation Agency
Business Translation Agency
Financial Translation Agency
Documentary Translation Agency
Multimedia Translation Service
Greek to English Translation Service
English to Greek Translation Service
Hindi to Greek Translation Service
Any Language to Greek Translation Service