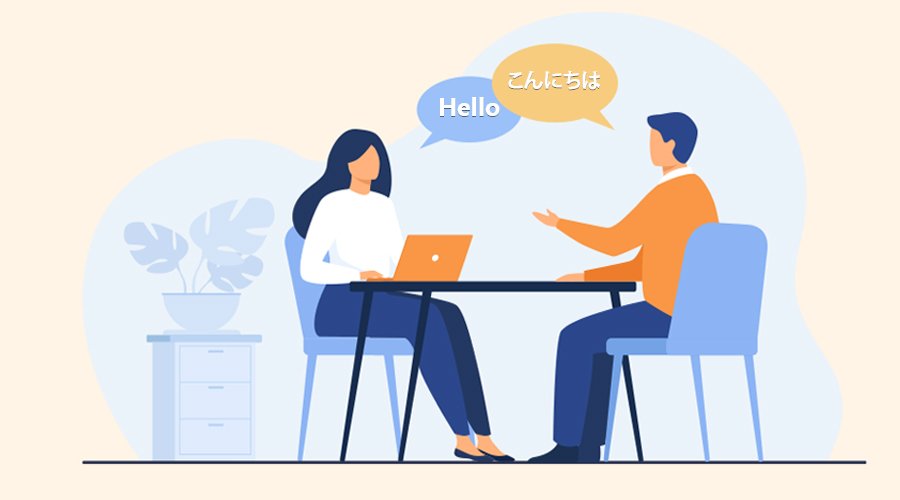 Japanese is a unique language that has very little prehistoric evidence. The language is different from others because it did not come from or evolve from a particular source. Over 120 million people worldwide speak the only recognized official language in Japan, Japanese. The other unique feature of the language is that it is not tonal, unlike other Asian languages. It does not have a rhythm to its words and sentences. Japan has many different dialects. They are mostly different in pitch, accent, morphology, vocabulary, and usage. In a few dialects, there is also a difference in vowels, which is usually uncommon. Since Japanese is the ninth most spoken language and one of the fastest languages in the world, your content must be available and easy to change for Japanese speakers.
VoiceMonk Translation Service
If you want your content to be translated into Japanese, you have come to the right place. We have answers to all of your questions with our Japanese Translation Services. Our native Japanese linguists are here to help with your project by providing authentic touch to your content. VoiceMonk Studio is partnered with hundreds of happy customers, with our premium services and most popular among them being the Japanese translation service.
Once you are connected with us, it becomes our sole responsibility to guide you through each step with the help of our professional and high-end sound equipment. With over 16 years of experience, the studio provides various services such as subtitling, transmission, transcription, etc., with a tremendous work ethic.
People with a lot of experience work as voice-over artists for our Japanese Translation Service. They have a solid educational background and knowledge of a variety of subjects. They have worked on multiple projects and displayed outstanding performance. Our customers have had a lot of success with the project because of how hard they worked on it. They are the best in the industry and are ready to guide you from the beginning until the final product is delivered.
VoiceMonk Localization Service
Do you require assistance after office hours? We would like to inform you that you can reach us anytime via mail or phone. We will be at your service. VoiceMonk Studio also provides the opportunity to have retakes if required by the customer. All these features are available to you at the most competitive price in the market. You can even visit our website and enjoy a thorough tour of our facilities and services.
In today's world, it has become a necessity for companies to be at the top of the search list with the widest reach. So, they have to make sure that the content is flexible and localized so that even people who aren't professionals can get to it without any problems. In a country like Japan, where English is the only foreign language taught in schools, it's more important than ever to take advantage of the Japanese market. Our Japanese Translation Service can assist you in making the most of this opportunity.
VoiceMonk is a well-known translation agency that provides Japanese Translation Services. Our services are Technical Translation, Academic Translation, Video Translation, Website Translation, Game Translation, Book Translation, Manual Translation Reach us at +91 8700295007 or

. You can mail your requirements at info@voicemonk.in
Document Translation Agency
Legal Translation Agency
Medical Translation Agency
Technical Translation Agency
Academic Translation Agency
Business Translation Agency
Financial Translation Agency
Documentary Translation Agency
Multimedia Translation Agency
Japanese to English Translation Service
English to Japanese Translation Service
Hindi to Japanese Translation Service
Any Language to Japanese Translation Service