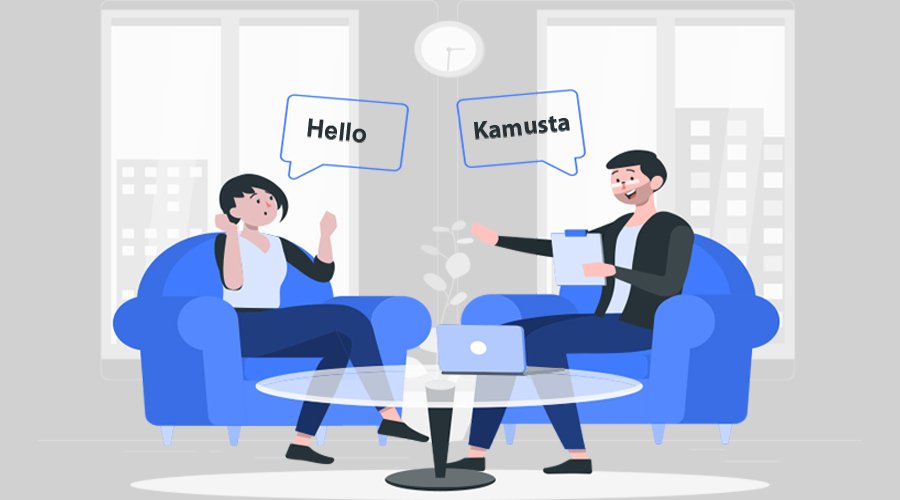 The national and official language of the Philippines- Filipino is a variety of Tagalog languages. It is the first Tagalog language, with 24 million speakers, while 45 million speak the language as their second language. The language has various dialects associated with it that vary from region to region. It's not a one-way path when it comes to language availability. It's not only about transferring words, like exchanging one currency for another. Translating the written word well is both a science and an art.
According to a survey, businesses who invest in translation are more likely to expand into new areas, establish better customer loyalty, and increase revenue. People from all across the world have become closer as a result of global trade. From the comfort of your own home, you can order anything halfway around the world and have it delivered in a week. Despite the fact that buyers appreciate the convenience, they still prefer to buy products and services that communicate in their native tongue.
VoiceMonk Filipino Translation Service
Our service will help you adjust your digital content to a certain region's language and cultural sensitivities so that it appears natural to your customers. Filipino Translation Service collaborates with you to help you expand your global business.
We spend time learning about your company, its products, and the multilingual clientele you serve. Then we design a solution that is specific to your requirements. As a result, quality has increased, turnaround times have decreased, and costs have decreased. You can count on us to deliver just what you need, no more. We understand how critical it is for your information, goods, and applications to be properly translated. That's why we provide a broad range of services, unsurpassed quality, and first-rate project management from start to finish.
VoiceMonk Localization Service
We provide audio, video, plain text, and subtitle transcription in 80 languages, with optional options like faster turnaround, multilingual audio, timestamps, and other file types. Filipino Translation Service offers a high-quality native proofreading service that helps you persuade, prove your credibility, and communicate with your audience. Our professional proofreaders fix mistakes in sentence structure, punctuation, grammar, style, format, and structure.
We make it simple to acquire fast and affordable expert translation and editing services. With our simple online translation services and global network of translators, you'll get a fast turnaround and reliable results for any size project and any subject matter. We'd like to encourage you to take a virtual tour of the Voice Monk website to learn more about our many services. Please be assured that our services do not stop at translation. You may now receive services online with just a few clicks. We're thrilled to be a part of your success story and to help you achieve your objectives. After all, it is our consumers that propel us to the top of the corporate ladder.
Apart from language translation, VoiceMonk also offers document translation, legal translation interpretation, proofreading, and a variety of other services. For an organization to have an unrivaled reach, its material must be provided in multiple languages, which is best accomplished through website translation.
VoiceMonk is a well-known translation agency that provides FilipinoTranslation Services. Our services are Technical Translation, Academic Translation, Video Translation, Website Translation, Game Translation, Book Translation, Manual Translation Reach us at +91 8700295007 or

. You can mail your requirements at info@voicemonk.in
Our Filipino Translation Service include:
Document Translation Agency
Legal Translation Agency
Medical Translation Agency
Technical Translation Agency
Academic Translation Agency
Business Translation Agency
Financial Translation Agency
Documentary Translation Agency
Filipino Multimedia Translation Service
Filipino to English Translation Service
English to Filipino Translation Service
Hindi to Filipino Translation Service
Any Language to Filipino Translation Service