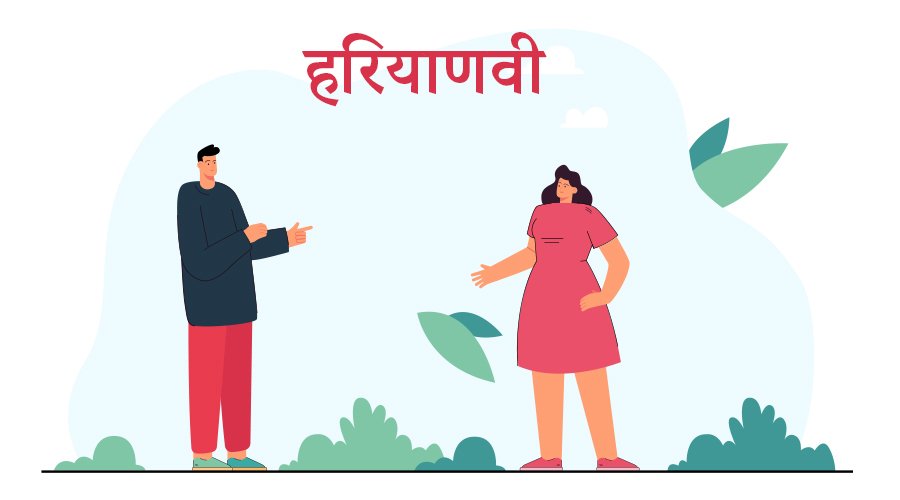 Haryanvi the northernmost dialect of Hindi, is an Indo-Aryan language. The people of Haryana and Delhi speak the language. The language is renowned for being one of the few that have their origins in Indian territory and have had no foreign influence. Haryanvi has various dialects associated with it, varying from region to region. There is also a large population in Pakistan who speaks the Haryanvi language.
VoiceMonk Translation Service
The VoiceMonk studio is a professional translation service that has been around for over 16 years. We have Haryanvi linguists for our Haryanvi Translation Service. We will hire a professional native speaker with the right language skills, education, knowledge of the subject, and experience to do the translation. When you hire professional translation services, you hire a whole team to translate all of your documents, information, and details into the language of your choice. It's a dream come true for businesses that want to get into the market for things that are sensitive to culture. You can't buy experience; you have to earn it. That's why it's a good idea to work with a professional translation business.
We make sure that content is delivered correctly by using skilled translators who work hard in the background. This means all you have to do now is get in touch with us and start working. VoiceMonk lets you come up with a location strategy that works for you and doesn't cost as much as hiring expensive native-speaking agents.
We are also committed to providing services like document translation, website and software translation, legal and medical translation, and many more. Our experts check the final content for mistakes and make sure it makes sense
VoiceMonk Localization Service
We help businesses of all sizes with translation and localization in more than 80 languages. We can offer great services at a very low price because we have great people, efficient processes, and cutting-edge translation tools. The intensity of language implies the ability to go beyond your words and interpret your message, tone, suppressed implications, and plans at our Haryanvi Translation service. We are able to offer first-class translation solutions at the most competitive costs. Our network of native translators with industry expertise and our internal quality process use the most up-to-date translation technology resources.
We talk about how people feel to make sure that your media goes beyond the original idea and connects with your local audience on a cultural level. VoiceMonk uses a comprehensive approach to determining the project's requirements. We are also aware of the responsibility that comes with being the brand's voice, and we take pride in assisting you. In our Haryanvi Translation service, our linguists will assist you from the moment you have an idea until you receive the finished product.
We'd like to invite you to take a virtual tour of the VoiceMonk website. Here you can learn about our many services. Translation is just one of the things we do. With just a few clicks, you can now get services online. We are excited to be a part of your success story and to assist you in realizing your goals. After all, it is our customers that propel us to the pinnacle of success.
VoiceMonk is a well-known translation agency that provides Haryanvi Translation services. Our services are Technical Translation, Academic Translation, Video Translation, Website Translation, Game Translation, Book Translation, Manual Translation Reach us at +91 8700295007 or

. You can mail your requirements at info@voicemonk.in
Our Haryanvi Translation Service include:
Document Translation Agency
Legal Translation Agency
Medical Translation Agency
Technical Translation Agency
Academic Translation Agency
Business Translation Agency
Financial Translation Agency
Documentary Translation Agency
Multimedia Translation Agency
Haryanvi to English Translation Agency
English to Haryanvi Translation Service
Hindi to Haryanvi Translation Service
Any Language to Haryanvi Translation Service