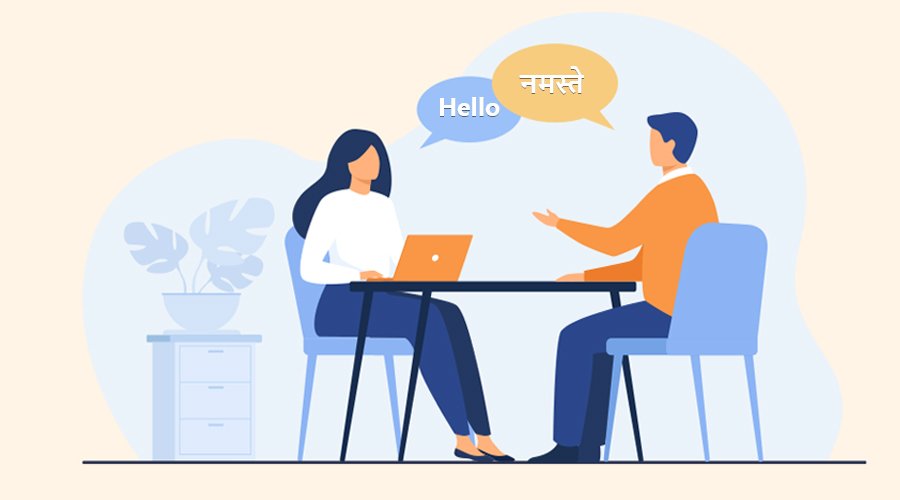 Hindi is an Indo-Aryan language spoken mainly in the North of India. Nine states in the country have Hindi as their official language. Standard Hindi language is mutually intelligible with Urdu, registered as Hindustani as both share the common colonial base. Hindi is the fourth most spoken first language in the world and Hindustani is the third most spoken language in the world. India being the second country with the largest population in the world and with a large amount of population speaking Hindi as their first language, would be of great advantage when content is accessible to such a large population. Within the past few years, VoiceMonk studio has transformed its work into an acclaimed professional translation service provider in the industry. We believe that a business can only be successful when the brand can reach out to the local audiences in an effective manner. Therefore, if you are planning to capture the Indian market for expansion across the country, then it's time to get your content localized as per the requirement of the customers; through our Hindi Translation Service.
Being an organization established in India, the translation of the content into the Hindi language is a cakewalk. We have professional and certified linguists and translators ready to work on your content. Human touch; is always valued above any technological advancements. So translating the content into Hindi will have a cultural impact as well, people at the ground level will be able to connect with it hence ensuring much more connectivity.
One major advantage of getting translation done with the help of professional translators is that they will ensure authenticity and accuracy, which will not be attained by any online translation websites. Those websites are not capable of understanding your requirements and demand of the customers as our Hindi Translation Service does. Thus, jeopardizing the human touchpoint; it will not be able to convey the meaning that you are looking for.
With more than sixteen years of experience, we provide a pool of versatile services such as subtitling, transmission, transcription, document translation, localization services, etc., with a tremendous work ethic. The native speakers in our Hindi Translation Service are here for you to create a platform to communicate and establish a bond with your targeted audiences.
We would like you to have a virtual tour of the VoiceMonk website, where you can explore our diverse range of services. Let us tell you that we are not just confined to translation services. You can now avail services online with just a few clicks. We are eager to be a part of your success story and help you to achieve your dreams. After all, it's our clients who push us to the pedestal of glory.
VoiceMonk is a well-known translation agency that provides Hindi Translation Services. Our services are Technical Translation, Academic Translation, Video Translation, Website Translation, Game Translation, Book Translation, Manual Translation Reach us at +91 8700295007 or

. You can mail your requirements at info@voicemonk.in
Hindi Document Translation Agency
Hindi Legal Translation Agency
Hindi Medical Translation Agency
Hindi Technical Translation Agency
Hindi Academic Translation Agency
Hindi Business Translation Agency
Hindi Financial Translation Agency
Hindi Documentary Translation Agency
Hindi Multimedia Translation Agency
Hindi to English Translation Service
Hindi to Hindi Translation Service
Telugu to Hindi Translation Service
Tamil to Hindi Translation Service
Oriya to Hindi Translation Service
Any Language to Hindi Translation Service