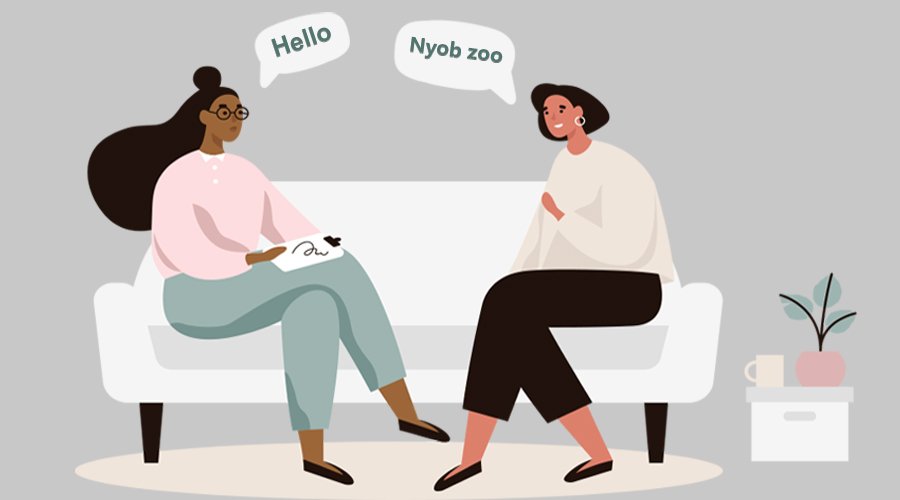 Hmong is the Hmongic language. Around 2.7 million people of  Sichuan, Yunnan, Guizhou, Guangxi, Hainan, northern Vietnam, Thailand, and Laos speak the language. The Hmong speakers speak varieties of various dialects in China, one of which is the Chuanqiandian dialect. About 5% of persons who speak the Hmong language live in the United States, which is nearly 327,000 people, where they can communicate fluently in both Hmong and English in several places.
Do you want your company to have a worldwide impact? Finding a professional, qualified, certified translation service provider in India isn't always easy – but look no further: you've come to the right place! Thanks to a combination of technology, industry-leading software, and world-class translators, we've been able to provide our customers with exactly what they need while standing out from the competition. When providing a linguistic solution, we take into account your schedule constraints. Our skilled and customized customer translation services are made to help your business.
VoiceMonk Translation Service
VoiceMonk is committed to offering high-quality translations that adhere to international guidelines. Before we send the translated documents to the client, our in-house team of proofreaders and subject matter experts checks them for quality and consistency. Our Hmong translation service has a highly skilled team of translators. We take pride in putting the customer first in everything we do. We know that our customers want the best translation services possible, so we made a business plan that focuses on three key customer concerns: value, quality, and timeliness.
VoiceMonk also specializes in other translation services, such as medical translation in our Hmong translation service, where we emphasize accuracy and quick delivery to give your organization the competitive advantage it deserves. No matter if you work in the medical field, do clinical research, or write manuals and handbooks for medical devices, you need to know how to translate medical information. It's important to find the right services and solutions, whether you need to translate instructions for how to use medical devices or important clinical research records. We translate technical, medical, legal, and financial documents.
VoiceMonk Localization Service
We also specialize in technical translations like website translation and software translation. Technical jargon can be tough to decipher, especially for those who don't have a solid understanding of the subject. Even the greatest and most experienced professional translators can make blunders when it comes to technical translation projects. This is why a technical translator should be used when translating technical materials. Our native technical translators who work on technical projects are professionals not just in translation but also in their particular technological fields.
Every project at Hmong translation service receives our undivided attention, guaranteeing that the final product fulfills our high-quality requirements. Furthermore, especially when deadlines are concerned, we ensure that we can maintain our promises. We guarantee on-time, high-quality, and accurate translations. We'll work with you to make sure we satisfy all of your needs if you're looking for the best translation options. You will not only receive an accurate translation, but you will also receive it for a very low cost.
VoiceMonk is a well-known translation agency that provides Hmong Translation Services. Our services are Technical Translation, Academic Translation, Video Translation, Website Translation, Game Translation, Book Translation, Manual Translation Reach us at +91 8700295007 or

. You can mail your requirements at info@voicemonk.in
Our Hmong Translation Service include:
Document Translation Agency
Legal Translation Agency
Medical Translation Agency
Technical Translation Agency
Academic Translation Agency
Business Translation Agency
Financial Translation Agency
Documentary Translation Agency
Multimedia Translation Agency
Hmong to English Translation Service
English to Hmong Translation Service
Hindi to Hmong Translation Service
Any Language to Hmong Translation Service