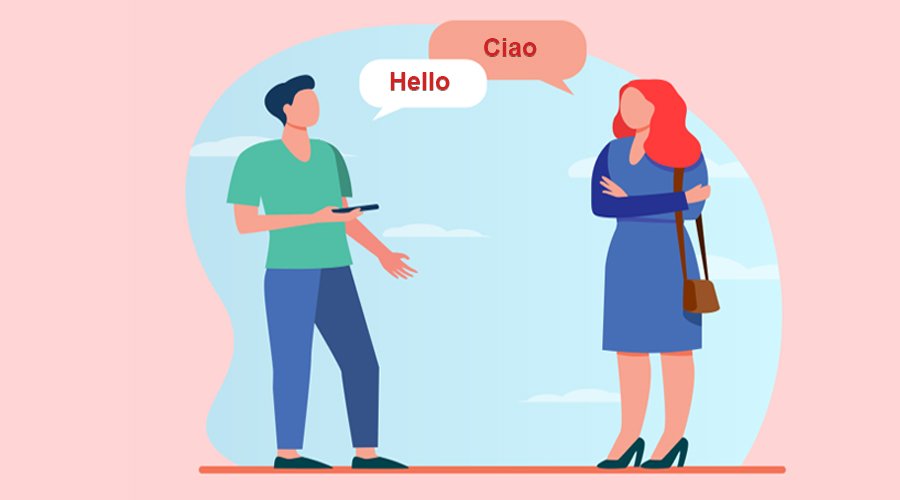 Italian, one of the Romance languages, is the closest national language to Latin. The language is an official language in Italy, Switzerland, San Marino, Vatican City, Croatia, and Slovenia. It is one of the most important languages in Europe. The native speakers in the European Union speak the second most common language. About 85 million of the population speak the language. There are many different dialects of the language, which change from place to place and are very different from each other. The language is also spoken by large immigrant communities in America and Australia. 
VoiceMonk Translation Service
A translation service does more than just translate from one language to another. VoiceMonk Italian translation service prioritizes content quality and accuracy. So, we hire native speakers of the language who are also certified to work in the translation industry. Our translators will transform any written text into the language you pick, as well as translate the content into whatever format you specify. We put in considerable effort to ensure that written content is precisely translated, with no loss of meaning or quality.
Before sending it to our clients, our experienced translation team translates, proofreads, edits, and checks the quality of the written translated content to make sure it is correct and of good quality. Because of this, we make sure to offer the best online translation services anywhere on the planet. We not only offer the best translation services, but we are also a certified translation company with a good name for providing trustworthy services.
Our staff of experienced translators has not only linguistic skills, but also an extensive understanding of the translation industry, including terminologies, technology, equipment, and subject-matter expertise. Our Italian translation service provides the greatest level of service. Professional translation services are provided to a wide range of sectors all over the world. We deserve to be your first option of translators if you require outstanding translation services. As a consequence, we are proud to be a professional translation firm that provides top-notch services to our valued clients all around the world.
VoiceMonk Localization Service
With over 16 years of experience and knowledge, our skilled staff tries to do same-day translations for the most important jobs. All of our translators are native speakers, so you can be sure that the information they give you is accurate and of the highest quality.
Our Italian translation service is also very good at translating documents, legal documents, software, medical documents, and technical documents. Through our legal translation service, we offer professional legal interpretation in a number of languages. In courts of law, law schools, and government agencies, all of our interpretations are seen as legal, kept secret, and accepted as authoritative. The same is true for our medical translation service, where our translators have medical training and are well-versed in medical terminology and procedures. To work on each service, the team must have all of the necessary knowledge in the field, which is what distinguishes us.
VoiceMonk is different from other translation services in the sector since it is unique and authentic. We go through a rigorous hiring process to ensure that the specialists' work is of the highest quality.
VoiceMonk is a well-known translation agency that provides Italian Translation Services. Our services are Technical Translation, Academic Translation, Video Translation, Website Translation, Game Translation, Book Translation, Manual Translation Reach us at +91 8700295007 or

. You can mail your requirements at info@voicemonk.in
Document Translation Agency
Legal Translation Agency
Medical Translation Agency
Technical Translation Agency
Academic Translation Agency
Business Translation Agency
Financial Translation Agency
Documentary Translation Agency
Multimedia Translation Agency
Italian to English Translation Service
English to Italian Translation Service
Hindi to Italian Translation Service
Any Language to Italian Translation Service