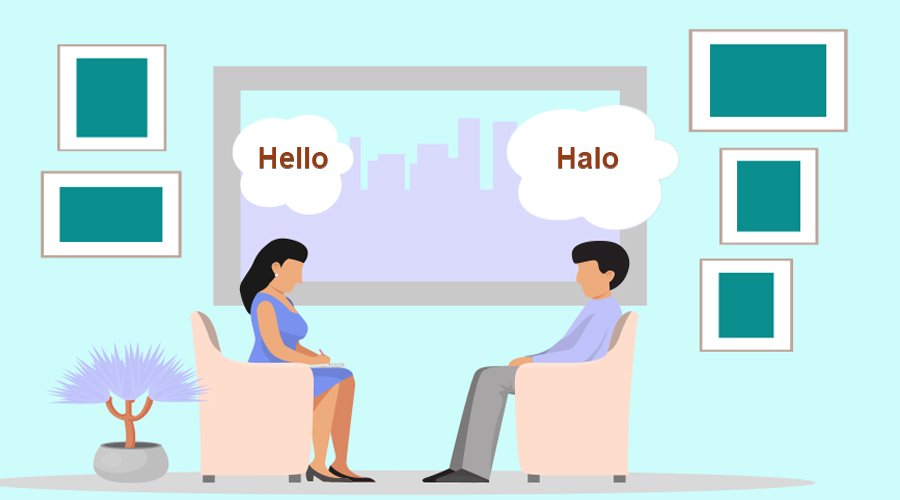 Javanese is the most populous Austroasiatic language, with many native speakers. It has nearly 98 million native speakers, which is more than 42% of the Indonesian population. The language is that of the Javanese people of the island of Java in Indonesia. It has several regional dialects and is closely related to Sundanese, Madurese, and Balinese. It is the national language of Indonesia and has speakers in Malaysia as well. This is also the fourteenth most widely spoken language in the world.
With our Javanese translation service, we aim to exceed the customer's expectations with our unparalleled professionalism, timeliness, quickness, and seasoned professionals. Our translation service assists in the process of transforming material from one language to another with utmost accuracy while keeping in mind the limits of grammar, subtleties, and other factors. A translation situation could also arise if you need to relocate to a different country and want an immediate translation of your work into the local language.
VoiceMonk Translation Service
VoiceMonk Studio can translate quickly and have your translation done in a short amount of time. Professional translators who are fluent in and good at writing in the target language do these translations. The Javanese translators are natives and can translate the text correctly, using the right words and keeping all important information. When working with translators, you may expect a higher-quality transcription than when working with machines. Furthermore, the people you choose to translate might have an impact on the quality, and we work hard to identify the best so that your transcription services are in good hands.
In general, businesses prefer computer translation over manual translation, which can lead to poor quality and inaccurate information. A document is translated not just into the language it was written in, but also in terms of what it means and how important it is, as well as who it is meant for. It could be done by someone with prior expertise in the subject, such as in medical, legal, technical, software, website, and other translations. We provide all of these services at a very reasonable market price. It takes years to build up the skills, trust, and experience needed to meet the clients' most important needs.
For your Javanese translation needs, we will match you with native speakers of the language who are qualified and know about the subject. Javanese is an ethnic language that speaks to a certain group of people. You can't risk doing a translation into it with someone or even a machine that doesn't know the language. Ethnic languages necessitate knowledge, and VoiceMonk will deliver the best Javanese translation service available.
VoiceMonk Localization Service
As we all know, professionally prepared translation materials play a significant part in the development of relationships and company. Its cultural and geographical terrain is yet to be explored, and this can be accomplished through overcoming language obstacles. It takes meticulous attention to translate the correct material, and a team of professionals will devote their full focus to the task.
With only a few clicks, you may gain access to our pool of services; simply visit our page and enjoy the best translation experience possible.
VoiceMonk is a well-known translation agency that provides Javanese Translation Services. Our services are Technical Translation, Academic Translation, Video Translation, Website Translation, Game Translation, Book Translation, Manual Translation Reach us at +91 8700295007 or

. You can mail your requirements at info@voicemonk.in
Document Translation Agency
Legal Translation Agency
Medical Translation Agency
Technical Translation Agency
Academic Translation Agency
Business Translation Agency
Financial Translation Agency
Documentary Translation Agency
Multimedia Translation Agency
Javanese to English Translation Service
English to Javanese Translation Service
Hindi to Javanese Translation Service
Any Language to Javanese Translation Service