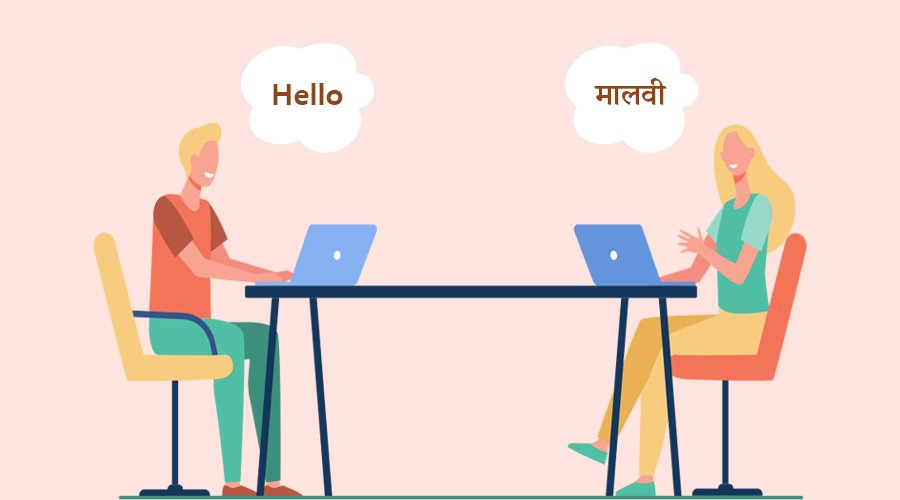 Malwi is an Indo-Aryan language closely related to Nimadi; is spoken in the Malwa region of India. About 75% of the Malwi population speaks Hindi, which is the official language of Madhya Pradesh. The language has various dialects, such as Ujjaini, Rajawadi, Umathwadi, and Sondhwadi. These dialects are usually used in Indore, Bhopal, Mansor, and Ujjain areas. There are many unpublished works in this language.
VoiceMonk Translation Service
With our Malwi Translation Service, we will be able to provide amazing results in your field of expertise. We vision to be one of the major players in our arena, and that can only be possible with customer satisfaction. Our professional team of linguists who are native speakers of Malwi will be taking over your project. We have selected our linguists after utmost investigation; we have one of the finest in the industry.  We offer the most low cost prices in the market by providing high quality, reliable, innovative, technology driven solutions.
The translation is a process of changing the content into another language, but is that enough for the message to reach its appropriate target? In our Malwi Translation Service, we ensure that we do not just translate words for words; we check every sentence to ensure that the exact meaning is derived from the text and there should be no loss of information.
Many organizations fall for machine translation, which still lacks the level of emotional and cultural nuances. The quality of content doesn't simply depend on plain translations; it is important that the translations also be in sync with the dialects from various regions. This will always be a positive point and give us an advantage over other companies in the market. Refining the messages to break the language barriers and bridge the cultural, functional, and language gaps will be the ultimate goal.
VoiceMonk Localization Service
At VoiceMonk Studio, we are at our best when we are translating and creating a marketplace solution for our customers. We work with many country's leading content producers, and we have been able to maintain a long-lasting relationship with all of them. With more than 16 years of service, our studio provides a pool of versatile services such as voiceover, subtitling, dubbing, audio recording, transmission, transcription, document translation, localization services, etc. Our longstanding relationship with our clients has been a witness for delivering immeasurable results.
Do not just limit yourself to our Malwi Translation Service! VoiceMonk is known for its diversity in its work, and being from India, where our cultural roots lie deep underground, we must provide translation services in a plethora of languages. You can visit our website and check the number of translation services we offer for Indian languages and across borders.
VoiceMonk is a well-known translation agency that provides Malwi translation services. Our services are technical translation, academic translation, video translation, website translation, game translation, book translation, and manual translation. Reach us at +91 8700295007 or

. You can mail your requirements at info@voicemonk.in
Our Malwi Translation Service include:
Document Translation
Legal Translation
Medical Translation
Malwi Technical Translation
Academic Translation
Business Translation
Malwi Financial Translation
Documentary Translation
Malwi Multimedia Translation
Malwi to English Translation
English to Malwi Translation Service
Hindi to Malwi Translation Service
Any Language to Malwi Translation Service