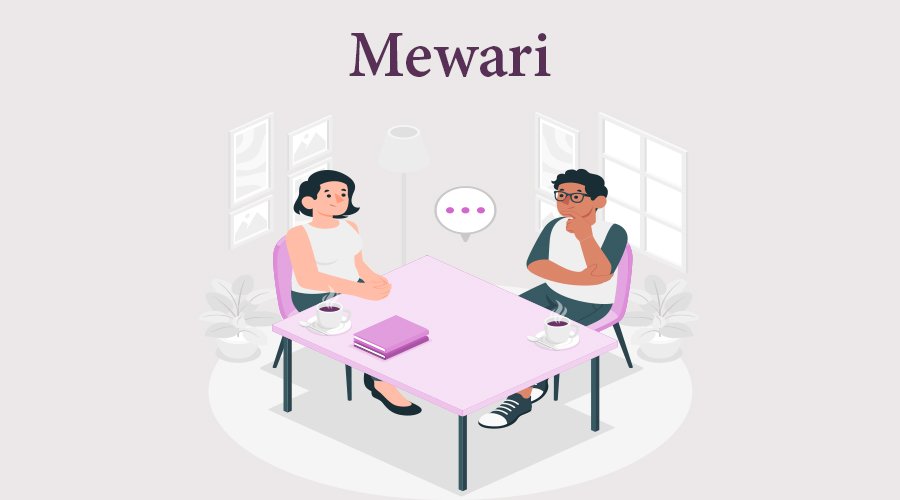 One of the major dialects of Rajasthan Mewari is from the Indo-Aryan languages family. Nearly five million people in Rajasthan speak the language. The language is named after the Mewar region of Rajasthan. The language is spoken in the Rajsamand, Bhilwara, Udaipur, and Chittorgarh districts of the Rajasthan state of India. VoiceMonk has a talented bunch of native Mewari Translators who provide you Mewari Translation Service. VoiceMonk is a one-stop solution to make the huge volumes of content available across multiple markets. VoiceMonk provides services such as Translation, Voiceover, Subtitling, Web SeriesDubbing, Film Dubbing, Ad Film Dubbing, Audio Recording, Transcription, e-learning solutions, Video Shooting, Video Localization and Video Game Localization. Blending the creativity and expertise of our translators will curate the content as per your specific needs in our Mewari Translations Service.

This translation will help in modifying the products to adapt to the needs and preferences of the audiences from various regions. This also helps in creating a sense of localization thus, breaking the cultural barriers. This will help in expanding their product or services to other locations that adapt to the local language and culture. It becomes extensively essential for a product accessible to the users in their native language. Thus, modifying the product to meet the specific market needs in which they appear.

At VoiceMonk, we meet our commitments to provide top quality Mewari Translation Service, by creating engaging content and accessible, flexible, and scalable to the targeted audiences. Our translators and linguists will carry out the functioning of your projects. You can have direct contact with the linguists where you can convey your need. This will also prove to be effective to minimize the loss of information and can make required changes in the meantime to derive the exact same meaning of the content.

We work towards establishing consistency with quality in translated content at the best price. Our studio has high-end equipment, which will provide the best quality audio, adding to the brand voice. Localization of the language with experienced native Mewari speakers will add more cultural and ethnic value to your content. Once your project becomes our responsibility, then from the curation stage to the end product we will run the content through multiple channels, dedicated to producing the product which meets your expectations. It will help you build a connection with the customers, and it will help in achieving variety in the business objective. Our Mewari Translation Service will work as a channel to interact with potential customers and a targeted audience.

Therefore, if these are the services you are looking for then you have reached the right place. To avail best of our services visit our website and enjoy the opportunity at the best price.

VoiceMonk is a well-known translation agency that provides Mewari Translation Services. Our services are Technical Translation, Academic Translation, Video Translation, Website Translation, Game Translation, Book Translation, Manual Translation Reach us at +91 8700295007 or

. You can mail your requirements at info@voicemonk.in
Our Mewari Translation Service includes:
Mewari Document Translation Agency
Mewari Legal Translation Agency
Mewari Medical Translation Agency
Mewari Technical Translation Agency
Mewari Academic Translation Agency
Mewari Business Translation Agency
Mewari Financial Translation Agency
Mewari Documentary Translation Agency
Mewari Multimedia Translation Agency
Mewari to English Translation Service
English to Mewari Translation Service
Hindi to Mewari Translation Service
Any Language to Mewari Translation Service