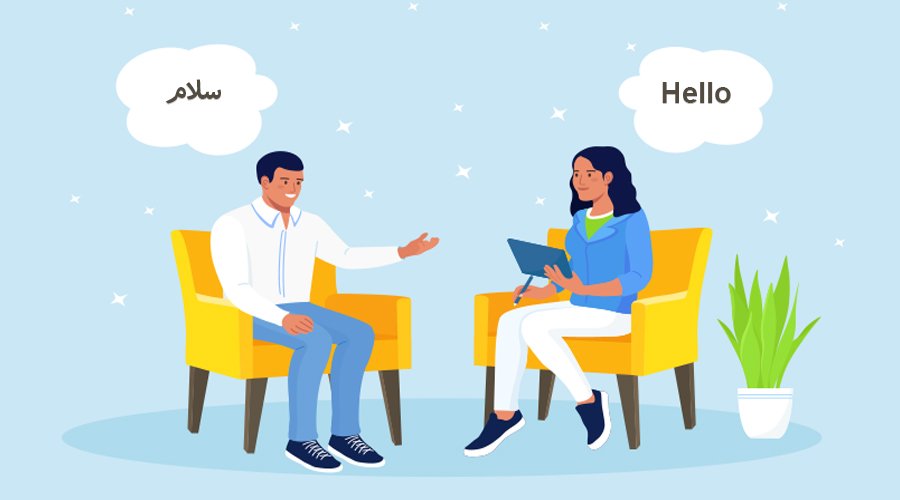 Persian is a Western Iranian language and is officially spoken and used within Iran, Afghanistan, and Tajikistan. There are three main varieties of the language Iranian Persian, Eastern Persian, and Tajiki, there are also several other dialects associated with these varieties. There are more than 120 million people who use Persian as their first and second language, which makes it the most widespread language in the Middle East along with Arabic. There are significant speakers of the language in America as well. Language has been a huge influence in history, literature, and cultural past and has a huge impact on modern literature as well.
VoiceMonk is a leading provider of industry-specific language access and translation services, as well as interpreting services. To reduce repetitious translation processes, leverage repetition, and maintain interpretative consistency, we provide our clients with the most up-to-date proven solutions. We have developed a deep understanding of client processes, business objectives, annual calendars, and project-based workflows over the course of 16 years of providing industry-specific language access solutions, ensuring both flexibility and scalability in meeting the demands of professional translation and interpreting services. We provide a comprehensive range of professional, high-quality translation, localization, interpretation, and proficiency-testing services, as well as the most up-to-date automated technology platforms designed to help the sectors we serve.
At our Persian translation service, we have the resources, technology, excellent service, and language competence to ensure professional translation and interpretation accuracy and project efficiency. We have the resources to suit your demands, no matter how big or little your project is. We thrive at producing high-quality work under tight deadlines, with the ability to double-check our work and ensure that it complies with all legal, regulatory, and organizational standards. Apart from translation services, the need for localization is also important for the required content to reach its audience. More than a thorough understanding of language, culture, and technology is required for flawless localization. It necessitates a thorough understanding of process management as well as an unwavering commitment to testing and review before the release of any localized content. With a staff of highly trained solution architects, subject-matter experts, technologists, and linguists on hand, VoiceMonk can do all of this and more.
We are the leading provider of industry-specific professional translation and language interpretation services, as well as access and localization solutions. To satisfy the needs of these businesses, we have built a unique set of translation and interpretation capabilities, intellectual resources, and technologies. These methods have shown to be advantageous to many of our clients' companies, sectors, and target markets. Persian translation services provide a tailored solution to match your needs, regardless of your organization's or industry's needs.
More significantly, we are committed to providing a level of service that consistently fulfills our clients' complex and ever-changing requirements. Document translation is a critical component in many industries, including medical/healthcare, insurance, legal, and financial, and we recognize the necessity for high-quality service in our Persian translation service. Our project management staff is ready to help you right away, and they'll organize your tasks on a dashboard that's tailored to your individual needs.
VoiceMonk is a well-known translation agency that provides Persian Translation Services. Our services are Technical Translation, Academic Translation, Video Translation, Website Translation, Game Translation, Book Translation, Manual Translation Reach us at +91 8700295007 or

. You can mail your requirements at info@voicemonk.in
Our Persian Translation Service include:
Persian Document Translation Agency
Persian Legal Translation Agency
Persian Medical Translation Agency
Persian Technical Translation Agency
Persian Academic Translation Agency
Persian Business Translation Agency
Persian Financial Translation Agency
Persian Documentary Translation Agency
Persian Multimedia Translation Agency
Persian to English Translation Service
English to Persian Translation Service
Hindi to Persian Translation Service
Any Language to Persian Translation Service