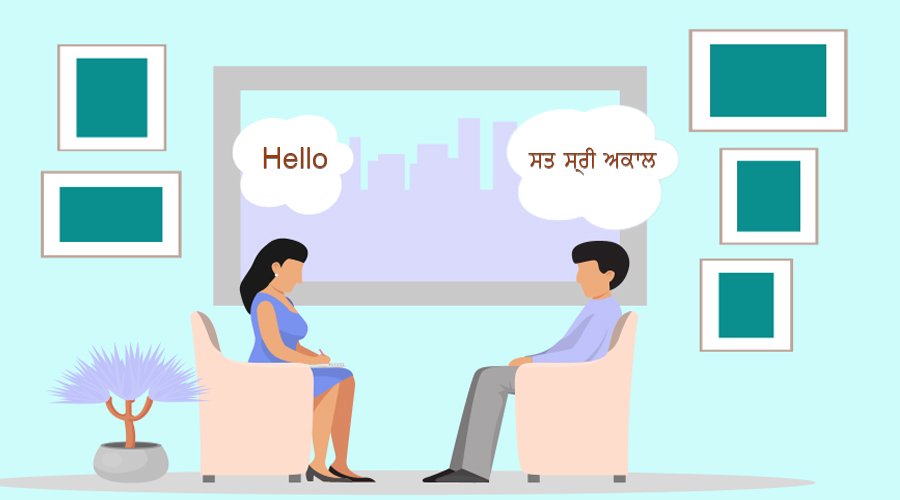 Punjabi is an Indo-Aryan language with more than 130 million speakers. The majority of Punjabi language speakers are from Pakistan, nearly 81 million of the population speak it, but they do not enjoy official status. It is the 10th most widely spoken language in the world. It is the official language of Punjab. The language is spoken in a significant diaspora, particularly in Canada, the United States, and the United Kingdom. It is also the only tonal language in the entire family of Indo-European languages in the world. The language has many different dialects that vary from place to place. Some of these dialects are Doabi, Majhi, Malwai, Powadhi, Multani, and Pothohari.
VoiceMonk Translation Service
At VoiceMonk Studio, we aim to make your business available to global audiences. Our Punjabi Translation Service has various linguists who will create and transform your content to fit global market needs. All our linguists are native Punjabi speakers, which will add much more originality to the content. Our team has the expertise in handling multiple projects with utmost quality within a realistic budget.
The studio provides services such as subtitling, transmission, transcription, document translation etc., with a tremendous work ethic. Blending the creativity and expertise of our translators will curate the content as per your specific needs in our Punjabi Translation Service.
Once your project becomes our responsibility, then from the curation stage to the end product we will run the content through multiple channels, dedicated to producing the product which meets your expectations. It will help you build a connection with the customers, and it will help in achieving variety in the business objective. Our Punjabi translation service will work as a channel to interact with potential customers and a targeted audience.
VoiceMonk Localization Service
This also becomes an important aspect of adding authenticity to your content and capturing the attention of your consumers, resulting in a more engaging and personalized experience. We believe in quality, speed, and the importance of a personal touch. At VoiceMonk Studio, we want to make sure that our customers have the best experience possible.
We need to grow and be updated with the ever-changing trends, and VoiceMonk Studio is the answer. Here at VoiceMonk Studio, we accelerate the localization of the content in your preferred language. Your project must not be confined to a few languages. The mantra for the fastest growth of a business in today's world is 'Reach.' With our full spectrum of language services with an unparalleled level of efficiency and assisted by the linguists in our Punjabi Translation Service, your business will reach a multination spirit of success. Our mission is to find the best match for your needs by putting together procedures, technology, and professionals to help you reach the touchpoint of your aspirations.
VoiceMonk is a well-known translation agency that provides Punjabi Translation Services. Our services are Technical Translation, Academic Translation, Video Translation, Website Translation, Game Translation, Book Translation, Manual Translation Reach us at +91 8700295007 or

. You can mail your requirements at info@voicemonk.in
Our Punjabi Translation Service include:
Document Translation Agency
Legal Translation Agency
Medical Translation Agency
Technical Translation Agency
Academic Translation Agency
Business Translation Agency
Financial Translation Agency
Documentary Translation Agency
Multimedia Translation Agency
Punjabi to English Translation Service
English to Punjabi Translation Service
Hindi to Punjabi Translation Service
Any Language to Punjabi Translation Agency