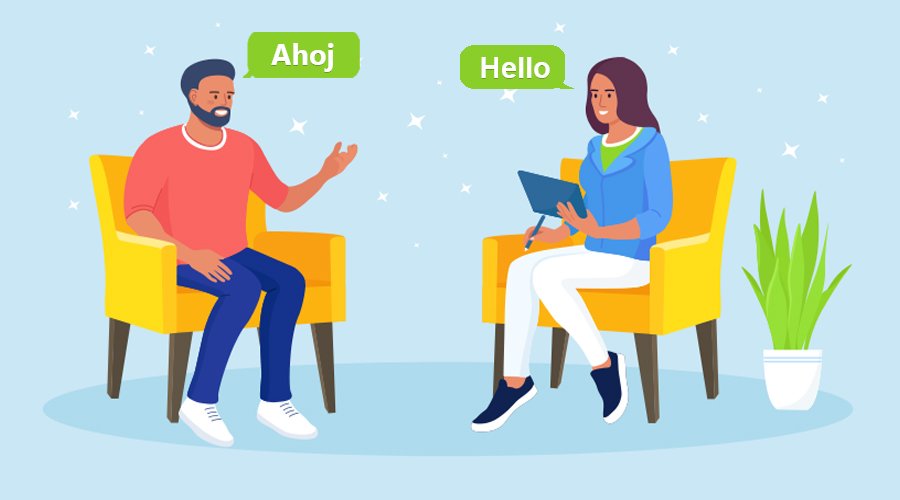 Slovak is a West Slavic language spoken by more than 5 million people as their native language. It is the official language of Slovakia and the primary language of ethnic Slovaks. It is also one of the official languages of the European Union. The language is closely related to Czech and Polish. Slovak is a fusion language whose vocabulary is extensively influenced by Latin and German.
The language dialect is divided into four basic groups, which are Eastern Slovak dialects, Central Slovak dialects, Western Slovak dialects, and Lowland (dolnozemské) Slovak dialects. The Slovak-speaking communities are spread across the globe in small groups. When you want to compete successfully in a global marketplace, you need high-quality, relevant translation services. You'll need a competent translation business that knows your objectives and is qualified to deliver tailored language solutions to help you meet them swiftly. VoiceMonk studio provides a wide range of language services and will work with you to identify the most efficient method to meet your objectives. We work to successfully and precisely deliver your message around the world with 100 percent client satisfaction in mind. Choose from over 80 languages and get translation and interpretation services for several sectors that are guaranteed to be accurate, relevant, and tailored to your target market. We will work with your firm to develop an international web presence, sell your products in another language, run multilingual surveys in your company, or translate formal documents from one country for use in another.
At our Slovak translation service, Each translation project is subjected to a stringent quality control procedure. The experience and expertise of our team of linguists are reflected in the quality of our translation services. Your language projects are handled by only expert translators and interpreters. For team resources, we have a set of tight and selective requirements. Every language project requires us to review all of our resources, so we keep a small crew.
In our Slovak translation service, we have all fluent speakers of the languages they translate into as well as subject matter experts in the fields they are translating into. A legal translation differs from a medical translator in terms of knowledge and terminology management skills, and both are distinct from a technical translator. For the translation tasks that we take on, subject matter expertise is required. We also provide translation services like certified translation where we guarantee to be accurate and timely for everything from adopting a child to initiating legal proceedings. Government agencies, educational institutions, and more approve our certified translations of your documents. Birth certificates, legal transcripts, immigration paperwork, and more are all translated according to stringent requirements.
Slovak translation service team can handle your desktop publishing needs, we'll gladly work within your document, retaining your original layout, or create new, graphically sophisticated designs that are ready for press. Every translation is paired with an expert linguist who is familiar with the document's subject matter. As you might expect, a medical translation, for example, will almost certainly necessitate specialized knowledge to guarantee that the relevant terminology is utilized in the translation. Our project managers will choose the best team for each project based on the subject matter.
VoiceMonk is a well-known translation agency that provides Slovak Translation Services. Our services are Technical Translation, Academic Translation, Video Translation, Website Translation, Game Translation, Book Translation, Manual Translation Reach us at +91 8700295007 or

. You can mail your requirements at info@voicemonk.in
Our Slovak Translation Service include:
Slovak Document Translation Agency
Slovak Legal Translation Agency
Slovak Medical Translation Agency
Slovak Technical Translation Agency
Slovak Academic Translation Agency
Slovak Business Translation Agency
Slovak Financial Translation Agency
Slovak Documentary Translation Agency
Slovak Multimedia Translation Agency
Slovak to English Translation Service
English to Slovak Translation Service
Hindi to Slovak Translation Service
Any Language to Slovak Translation Service