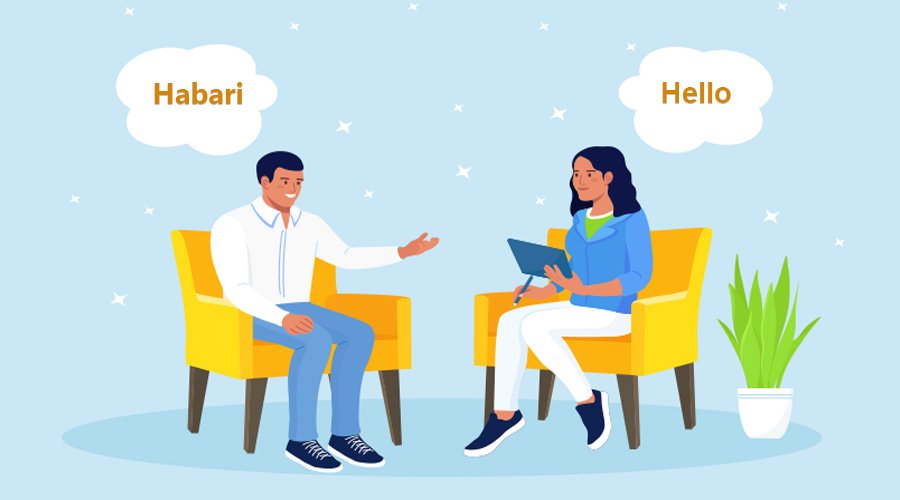 Swahili is a Bantu language and the native language of Swahili people. The language serves as the lingua franca of East and Southern Africa, including Tanzania, Uganda, Rwanda, Burundi, Kenya, some parts of Malawi, Somalia, Zambia, Mozambique, and the Democratic Republic of the Congo. It is estimated that the language is spoken by around 5-15 million people. Swahili is the official language of the Democratic Republic of the Congo, Kenya, Tanzania, and Uganda. Shikomor is a Comorian language that is also spoken in Mayotte. Swahili is also one of the African Union's and the Southern African Development Community's working languages. Swahili is a very flexible language that has various dialects, even within the same country. Even other Swahili speakers struggle to grasp some dialects.
When you're looking for a service provider, what qualifications do you search for? What if a company has all of the certificates mentioned on their website, but their real work does not meet industry standards? There are a few things that can help you tell the difference between individuals who claim to be good at their work and those who are. To begin, understanding their previous performance would be beneficial. If they have previously supplied outstanding work to their clients, they will continue to do so in the future.
In the Swahili translation service, the presence of native translators on the team of a translation agency is critical. Not everyone can work as an interpreter only to have a job. If you require precise translation, you must seek the most reputable language services provider; otherwise, you will be spending your money on interpretations from someone simply interested in making a profit. When it comes to providing an honest and precise translation, we believe that human translation services are the best way to go. We have a responsibility as a translation firm to provide the finest translation possible, which is why we only utilize 100% human translation.
Translating material into other languages, we believe, is only one element of the puzzle. Consistent handling of all areas of your content will provide you with a competitive advantage and help you succeed in translation assignments. Swahili translation service does not just focus on the written texts but also on visuals, digital media like apps, news sites, and blogs, as well as any traditional media your clients might utilize. To execute each of our client's projects, we draw on years of experience and knowledge. We provide translation services for all major industries, including but not limited to business, legal, financial, technical, and engineering, in more than 80 languages. We guarantee 100% satisfaction, and our clients keep coming back to us year after year because of our quick, economical, and dependable translation services.
Swahili translation service also focuses on legal translation where business is becoming increasingly global, and operating on a global scale poses a difficulty. Contracts, agreements, and other documents can be used cross-border. Medical translation where we propose selecting a medical translation agency with experience in life sciences terminology if your firm is looking for dependable translators specializing in life sciences. And other translation services such as technical, software, website, documents, patents, and many more.
VoiceMonk is a well-known translation agency that provides Swahili Translation Services. Our services are Technical Translation, Academic Translation, Video Translation, Website Translation, Game Translation, Book Translation, Manual Translation Reach us at +91 8700295007 or

. You can mail your requirements at info@voicemonk.in
Our Swahili Translation Service include:
Swahili Document Translation Agency
Swahili Legal Translation Agency
Swahili Medical Translation Agency
Swahili Technical Translation Agency
Swahili Academic Translation Agency
Swahili Business Translation Agency
Swahili Financial Translation Agency
Swahili Documentary Translation Agency
Swahili Multimedia Translation Agency
Swahili to English Translation Service
English to Swahili Translation Service
Hindi to Swahili Translation Service
Any Language to Swahili Translation Service