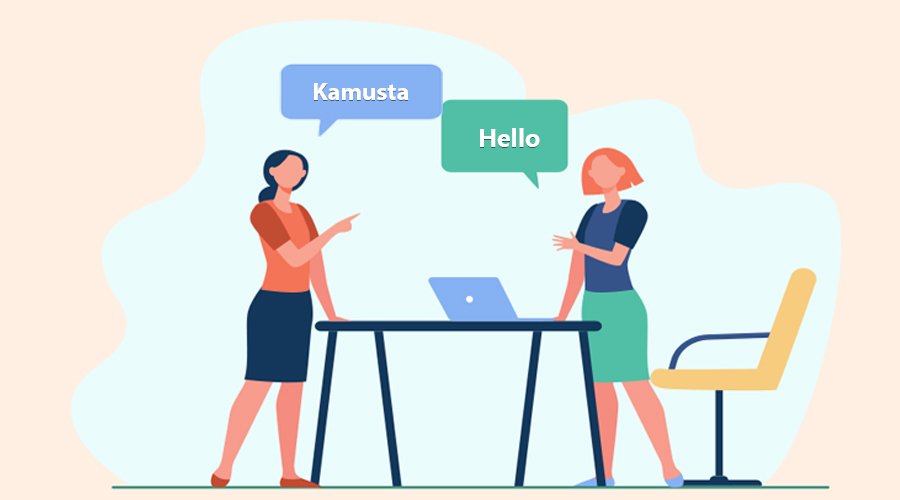 Tagalog is an Austronesian language spoken by ethnic Tagalog people from the Philippines. Its standardized form is known as Filipino, which is the national and official language of the Philippines. The language has various dialects namely; Manila, Lubang, Marinduque, Bataan, Batangas, Bulacan, Tanay-Paete, and Tayabas. It is estimated that nearly 24.2 million people speak Tagalog worldwide. It is the sixth most spoken language in the US. Tagalog is also spoken in Canada, Guam, Saudi Arabia, United Arab Emirates, United Kingdom, and the USA. Do you believe that understanding various languages will help you better negotiate and do business with people from other nations if you ever want to start your own company? VoiceMonk thinks that total communication is possible through skilled interpretation and written language services. That is why we ensure that our clients have constant access to professional Tagalog interpretation and Tagalog translation services to help them achieve better business results. On the other side, not having the best language services for your company communication and legal documents might be a stumbling block for customers. Translators are crucial because delivering accurate information in written form demands rigorous attention to detail and deep comprehension of textual principles. We've come to strengthen the links amongst your people by bridging cultural and linguistic differences.
VoiceMonk Studio offers the most comprehensive set of language services, including business documents, legal documents, brochures, articles, medical documents, software, and technical translation. In today's fast-paced and globalized environment, our Tagalog translation service provides interpreted papers in their language. As a result, when modern businesses want to reach a wider global audience, they rely heavily on translation and interpretation services. We recognize that any delay in providing the correct written language service to the target consumers will result in a considerable financial loss in this circumstance.
We not only have years of professional translation experience, but we also understand the expanding demand for these services across a wide range of industries. As the need for written documents grows, the number of written language services has increased substantially. Whether it's written materials or legal papers, our Tagalog translation service aims to provide high-quality services to our customers. Because of linguistic resources and new techniques to enhance manual translation, the professional interpretation company now has a better vision of the future as the demand for written communication develops. We have a team of experts in the specific field that you require and are ready to serve you as soon as possible at the cheapest costs available.
Written translation services may be the solution to all of your concerns, whether they are related to advertising, academic requirements, branding, or commercial operations. Take advantage of the best translation services in town with the help of our expert translators. We provide language translation services as needed, using translators who have been adequately trained and are highly skilled. From choosing your subject or background to the type of written translation services you require, we've got you covered.
VoiceMonk is a well-known translation agency that provides Tagalog Translation Services. Our services are Technical Translation, Academic Translation, Video Translation, Website Translation, Game Translation, Book Translation, Manual Translation Reach us at +91 8700295007 or

. You can mail your requirements at info@voicemonk.in
Our Tagalog Translation Service include:
Tagalog Document Translation Agency
Tagalog Legal Translation Agency
Tagalog Medical Translation Agency
Tagalog Technical Translation Agency
Tagalog Academic Translation Agency
Tagalog Business Translation Agency
Tagalog Financial Translation Agency
Tagalog Documentary Translation Agency
Tagalog Multimedia Translation Agency
Tagalog to English Translation Service
English to Tagalog Translation Service
Hindi to Tagalog Translation Service
Any Language to Tagalog Translation Service