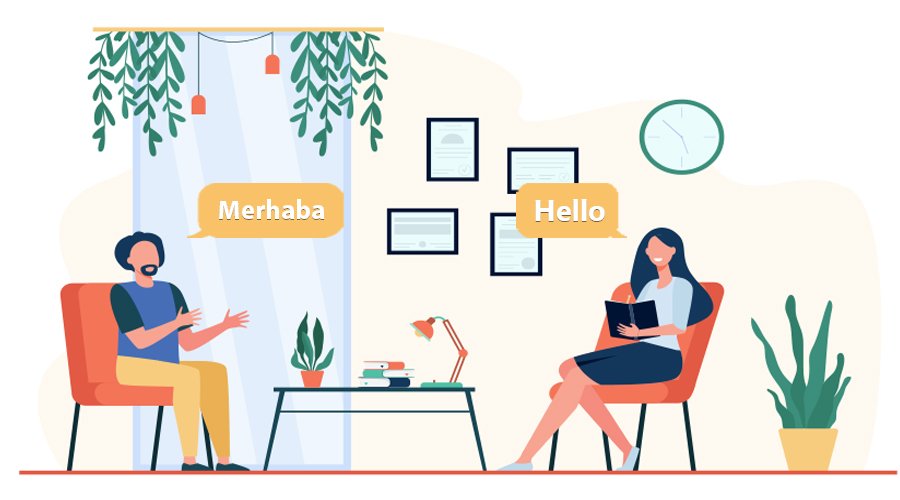 With around 80 million speakers, Turkish is the most widely used Turkic language. It is the national language of Turkey. There are a significant amount of Turkish speakers in Iraq, Syria, Germany, Austria, Bulgaria, North Macedonia, Northern Cyprus, Greece, the Caucasus, and other parts of Europe and Central Asia. There are various dialects associated with the language; Rumelice, Edirne, Doğu, Güneydoğu, Karadeniz and more. We have carefully defined our areas of specialization over the course of our 16 years as a translation service provider. VoiceMonk aims to stay focused on the areas where we have proven experience. As a result, a high degree of professional expertise and verified quality has been achieved. We can assist you with the obstacles of working in a worldwide economy, from translating and formatting key papers to assisting you in reaching new foreign clientele through website localization and translation. To provide our clients with the highest quality in the shortest amount of time, we have successfully created an elite corps of language professionals.
Our Turkish Translation Service team works in a variety of languages and takes pride in providing highly accurate global translation, professional presentation, and excellent customer service. We are willing and competent to give complete translation services in any commonly spoken language. Our services are perfect for people, businesses, and organizations working on projects of all sizes—we can manage urgent requests as well as short- and long-term initiatives. In addition to translation, we can do desktop publishing projects for clients who need brochures, technical manuals, flyers, and other printed products translated.
With our services on your side, language hurdles will no longer be a barrier to your success. Our team of skilled professionals meticulously creates translations that transcend linguistic and cultural barriers, from personal to technical. With dependable, accurate, and fast translation, you can expand your prospects and maximize your initiatives. Our translation services will assist you in reaching audiences all around the world with your content. Our industry-qualified translators will translate any type of content, including site content, documents, marketing campaigns, and audio-visual content.
The expert document translators at the Turkish Translation Service provide precise translations at reasonable pricing. In various languages, we provide translation services for printed and digital documents. Most consumers wonder why they should pay for translation services when there are so many free options available online. The most prevalent reason for translation failures is relying on free automated programs, which may be both embarrassing and costly. Native professionals handle our translation jobs, resulting in high-quality, naturally flowing documents that appeal to your target audience.
In Turkish Translation Service after translating the content, we do thorough proofreading it will ensure that the translated material is accurate, succinct, and easy to understand. It also ensures that the terminologies utilized and your intended in-house style are consistent. Our proofreading and editing staff will go through your translated work extensively to ensure that it is accurate, punctuated correctly, and free of grammatical problems. We'll also make sure that the information is consistent in terms of tone and text style. We'll make sure the final product is flawless, presentable, and free of misunderstandings when read by a native speaker.
VoiceMonk is a well-known translation agency that provides Turkish Translation Services. Our services are Technical Translation, Academic Translation, Video Translation, Website Translation, Game Translation, Book Translation, Manual Translation Reach us at +91 8700295007 or

. You can mail your requirements at info@voicemonk.in
Our Turkish Translation Service include:
Turkish Document Translation Agency
Turkish Legal Translation Agency
Turkish Medical Translation Agency
Turkish Technical Translation Agency
Turkish Academic Translation Agency
Turkish Business Translation Agency
Turkish Financial Translation Agency
Turkish Documentary Translation Agency
Turkish Multimedia Translation Agency
Turkish to English Translation Service
English to Turkish Translation Service
Hindi to Turkish Translation Service
Any Language to Turkish Translation Service