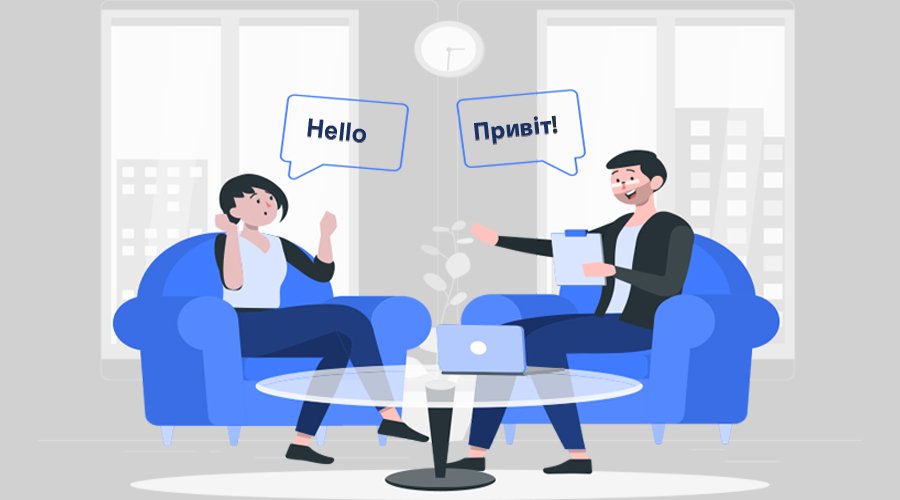 The official language of Ukraine, Ukrainian is the East Slavic language. The language has several dialects; Northern, Southeastern, and Southwestern, these are sub-divided into further dialects. The language is closest to the Belarusian language (84% of the general vocabulary), then Polish, Slovak, and Russian. The language is spoken by 43 million people across the world and is one of the widely used languages of the world. According to the speakers, it stands in 26th place in the world. Over the course of our 16 years as a translation company, we've carefully established our areas of expertise. VoiceMonk strives to remain focused on the areas in which we have demonstrated expertise. As a result, there is a high level of professional experience and certified quality. From translating and formatting crucial papers to supporting you in reaching new overseas clients through website localization and translation, we can help businesses overcome the challenges of working in a global economy. We have effectively built an exclusive corps of language professionals to supply our clients with the greatest quality in the shortest amount of time.
Our Ukrainian Translation Service staff works in a variety of languages and prides itself on offering highly accurate global translation, professional presentation, and exceptional client service. We are prepared and capable of providing full translation services in every commonly spoken language. We can handle urgent demands as well as short- and long-term efforts, so our services are ideal for individuals, enterprises, and organisations working on projects of all kinds. In addition to translation, we can help clients with desktop publishing tasks such as brochures, technical manuals, flyers, and other printed materials.
Language barriers will no longer be a barrier to your achievement if you use our services. From personal to technical, our team of qualified specialists methodically develops translations that transcend linguistic and cultural barriers. You can increase your possibilities and enhance your initiatives by using a reputable, accurate, and quick translation service. Our translation services will help you make your content available to audiences all around the world. Any sort of content, including site content, documents, marketing campaigns, and audio-visual content, can be translated by our industry-qualified translators.
Ukrainian Translation Service's skilled document translators deliver accurate translations at a fair price. We translate printed and digital materials into a variety of languages. When there are so many free options available online, most consumers wonder why they should pay for translation services. Relying on free automated applications is the most common cause of translation problems, which can be both embarrassing and costly. Our translation jobs are handled by native professionals, which results in high-quality, naturally flowing papers that appeal to your target audience.
In Ukraine Translation Service, we proofread the translated information once it has been translated to verify that it is correct, brief, and easy to understand. It also guarantees that the terminologies used and the in-house style you intend to utilize is consistent. Our proofreading and editing team will thoroughly review your translation to verify that it is correct, punctuated correctly, and free of grammatical errors. We'll also make sure that the tone and text style of the information is consistent. When read by a native speaker, we'll make sure the final output is perfect, presentable, and devoid of misunderstandings.
VoiceMonk is a well-known translation agency that provides Ukrainian Translation Services. Our services are Technical Translation, Academic Translation, Video Translation, Website Translation, Game Translation, Book Translation, Manual Translation Reach us at +91 8700295007 or

. You can mail your requirements at info@voicemonk.in
Our Ukrainian Translation Service include:
Ukrainian Document Translations
Ukrainian Legal Translations
Ukrainian Medical Translations
Ukrainian Technical Translation Agency
Ukrainian Academic Translation Agency
Ukrainian Business Translation Agency
Ukrainian Financial Translation Agency
Ukrainian Documentary Translations
Ukrainian Multimedia Translations
English to Ukrainian Translation Service
Hindi to Ukrainian Translation Service
Any Language to Ukrainian Translation Service