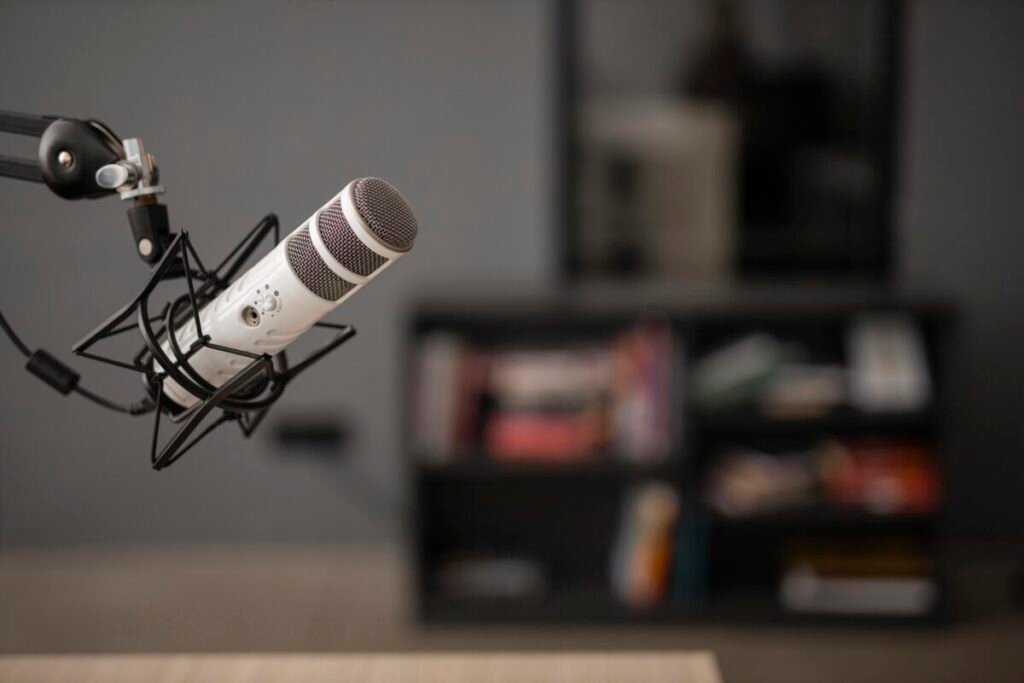 Arabic Dubbing Studio in Egypt
Looking for a trustworthy localization studio to work with in Egypt? Do you want your project to be more accessible to people of various language backgrounds? Are you searching for professional dubbing studio in Egypt?
VoiceMonk studio has had the pleasure of working with many famous voice actors over the past one and a decade. We offer comprehensive audio services, including recording, mixing, mastering, music production, jingles, advertisements, e-learning, audio books, voice-overs, dubbing, and many more.
We have the confidence to give you the absolute best in everything we deliver because we are one of the leading firms. We've overcome significant hurdles throughout our history, but we've always come out on top. In Egypt, if you require our assistance with a new project, VoiceMonk studio can provide you with a world-class experience.
Arabic Dubbing Artists in Egypt
VoiceMonk is well-known for its dubbing work across multiple mediums, including feature films, TV shows, animated shorts, commercials and many more. VoiceMonk has hundreds of professional dubbing artists for Arabic & Arabic language in Egypt. In our professional dubbing studio, all our voice artists are native Arabic speakers. They can meet your Dubbing & Voice Over requirements for any combination of the linguistic and vocal parameters: language, dialect, gender, accent, pitch, and emotion.
Arabic & Arabic dubbing or Voice services for TV series, feature films, 3D movies, animations, cartoons, motion pictures, impersonations, video games, children's songs, theater and movie content, and pre-school content are available at VoiceMonk studio.
Arabic Localization Services in Egypt
For the international and Arabic markets, VoiceMonk Studio offers comprehensive audio and localization services. Multilingual voice-over company VoiceMonk Studio has partnered with the many native voice artists and local agencies in Egypt that can help you with everything from the initial translation and adaptation to the casting of talent and the use of language monitors during final recording sessions.
Arabic Translation Services in Egypt
For nearly 16 years, we've had a comprehensive, global network of vetted professional translators and interpreters. But we're more than just a translation and interpreting service. We provide a comprehensive range of services and take a personalized approach to each client throughout the project's life cycle.
VoiceMonk Professional Arabic Translation Services provides human translation services in practically every language spoken on the planet. We have experienced linguists on board that are fluent in a wide range of languages, totaling more than 80 major world languages. Our job dealing is remarkable, and you will be astounded. We translate a wide range of writings, from educational materials to legal documents.
VoiceMonk is a well-known translation agency that provides Arabic Translation Services. Our services are Technical Translation, Academic Translation, Video Translation, Website Translation, Game Translation, Book Translation, Manual Translation and many more.
Arabic Voice Over Services in Egypt
Are you in need of professional Native Arabic voice actors for your production? Do you need adult or child Arabic voice actors who can expertly convey the intended tone and atmosphere of your media? Do you need Arabic voice actors to give life to your script and tell the story in a way that will make Arabic viewers fall in love with your products, services, characters, or brand? It means you are really in search of professional dubbing studio in Egypt.
Professional male, female, and children's voice talents are available at affordable rates through VoiceMonk Studio, a Multilingual Voice Over agency. We put you in touch with only the most professional and skilled Arabic voice actors. Arabic male, female, and kid voice talents, Voice Over artists, and voice actors are available in our extensive voice bank to perfectly capture your ideal.
Our Services in Egypt include:
English Transcription Services in Egypt
Arabic Transcription Services in Egypt
Arabic Translation Services in Egypt
English On Screen Text replacement Services in Egypt
English Voice Over Translation Services in Egypt
English Script Writing Services in Egypt
Arabic Dubbing Studio in Egypt
English Jingle Production Services in Egypt
Arabic Voice Over Studio in Egypt
Arabic Video Post Production Services in Egypt
English Audio Post Production Services in Egypt
English IVR Recording in Egypt
Arabic IVR Recording in Egypt
Multilingual Dubbing Studio in Egypt
English Announcement Recording Services in Egypt
Arabic Dubbing in Egypt
Graphics localization in English Services in Egypt
English Voice Over Recording Agency in Egypt
Voice Over Production in Egypt
English Video Game Voice Over in Egypt
Serial Dubbing Service in Egypt
Dubbing Studio in Egypt
For any business related enquiry please call us on +91 8700295007 or or email us info@voicemonk.in