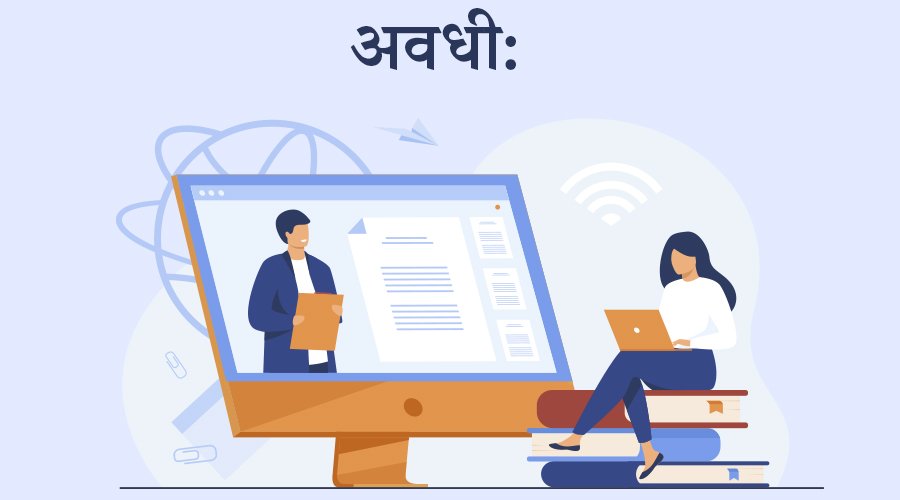 Awadhi, the Indo-Aryan language is spoken in the Awadh region of Uttar Pradesh, India. 38 million people, also in regions of Bihar, Madhya Pradesh, Delhi, Nepal, and Mauritius, speak the Awadhi language. The language is considered to be one of the dialects of Hindi. Awadhi has originated from Brij Bhasa, which is the oldest language in the region. Magahi, its language to the east, also influences Awadhi. There are several translation services that claim to provide a hands-on experience in translation, not all of them can deliver that accurate translation work and service. At VoiceMonk Studio, we hire professional Awadhi translators in our Awadhi Translation Service for your various translation needs and demands. These linguists are well experienced and are able to understand the need and uses of various terms associated with a particular language. We always strive to finish our client's projects on time with the guaranteed quality of work that we offer.
We selected our translators who have prior experience and ample knowledge in the field, the will provide accurate and reliable translation, ensuring that you get quality work all the time. Along with that, we make sure to verify the content before submission to avoid any mistakes, so you can be certain that the content being provided is correct and accurate. This will help us improvise the content according to your preferences and help your project to reach its goal.
In our Awadhi translation service, they are the native speakers of the language, so the translation provided will be more accurate meeting all etymologies of the language, ensuring no confusion or misunderstandings. The project will be overseen at multiple levels so that there is a smooth process between us receiving the work and returning it back to you.
VoiceMonk Studio is partnered with hundreds of happy customers, with our premium services and most popular among them being the translation service. Once you are connected with us, it becomes our sole responsibility to guide you in each step with the help of our professional and high-end sound equipment. With over 16 years of experience, the studio provides various services such as subtitling, transmission, transcription, etc., with a tremendous work ethic.
VoiceMonk team is set to work on various challenging projects whether it is small-scale or large-scale, we will provide the best of our service at a competitive price in the market. Our flexibility stretches even after office hours, you can reach us via mail or phone, and we will be there at your doorsteps with our finest Awadhi Translation Service. It is all about teamwork, and our undivided attention and dedication towards your project will be our utmost priority and will deliver the most premium results at your highest satisfaction.
VoiceMonk is a well-known translation agency that provides Awadhi Translation Services. Our services are Technical Translation, Academic Translation, Video Translation, Website Translation, Game Translation, Book Translation, Manual Translation Reach us at +91 8700295007 or

. You can mail your requirements at info@voicemonk.in
Our Awadhi Translation Service include:
Awadhi Document Translation Agency
Awadhi Legal Translation Agency
Awadhi Medical Translation Agency
Awadhi Technical Translation Agency
Awadhi Academic Translation Agency
Awadhi Business Translation Agency
Awadhi Financial Translation Agency
Awadhi Documentary Translation Agency
Awadhi Multimedia Translation Agency
Awadhi to English Translation Service
English to Awadhi Translation Service
Hindi to Awadhi Translation Service
Any Language to Awadhi Translation Service