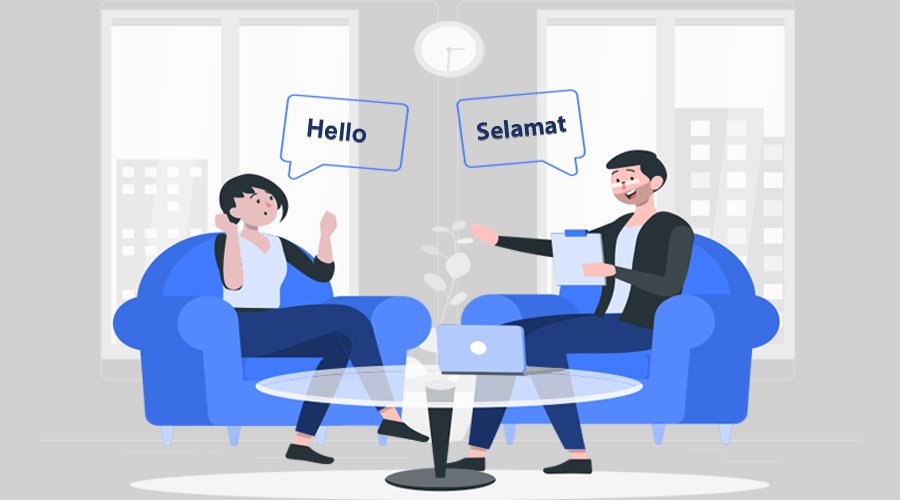 Bahasa language or Bahasa Indonesia is the official language in Indonesia. Indonesia is the fourth most populous country in the world. It has 43 million people who speak Indonesian, making it one of the most spoken languages. The language encompasses several local varieties spoken across Indonesia. The language is the standardized dialect of Malay, which is the lingua franca in the Indonesian archipelago. It is the eighth most spoken language in the world and the language in Vietnam.
In our skilled Bahasa Translation Service, we have linguists who are native Bahasa speakers who will take over your project. We chose our linguists with care, and we have one of the best on the market. VoiceMonk offers the most cost-effective, high-quality, dependable, innovative, and technology-driven solutions on the market. We make certain that we don't simply copy the text word for word. We check each sentence twice to make sure that the exact meaning of the text comes through and that no information is lost.
VoiceMonk has more than 16 years of experience. We offer a wide range of services, such as subtitling, transmission, transcription, document translation, and localization. Our Bahasa Translation Service has native speakers. They can help you build a platform for conversation and connection with your target customers.
VoiceMonk Bahasa Localization Service
One of the most significant advantages of working with a professional linguist is that the content will be more genuine and correct. This will help to foster a sense of community among the people. The Bahasa Translation Service is the way to go if we want to communicate with people who speak Bahasa. Individuals will create an emotional attachment to the language as a result of the knowledge that has been translated into it. Native linguists will also be able to provide as dialects evolve because they are experienced people who are accustomed to translation work.
We carefully look at many different parts of it, before giving the product to our clients. We double-check the spelling and punctuation, split the files, and give them the appropriate names. So now, all you have to do is focus on growing your business while we handle the rest.
VoiceMonk Document Translation Service
VoiceMonk also provides document translation, legal translation interpretation, proofreading, and a number of other services in addition to language translation. For an organization to reach more people than anyone else, its content needs to be available in more than one language. Website translation is the best way to make this happen. Imagine a place where your website can be viewed by everybody in the world, regardless of language barriers, and that's precisely what we're bringing you. Simply tell us the language you prefer, and we'll take care of the rest.
Our Bahasa translation service is not the limit! VoiceMonk is known for its adaptability, and as Indians with diverse cultural backgrounds, we need to be able to provide translation services in a range of languages. On our website, you can look at the various translation services we offer, which range from Indian languages to cross-border translations.
VoiceMonk is a well-known translation agency that provides Bahasa Translation Services. Our services are Technical Translation, Academic Translation, Video Translation, Website Translation, Game Translation, Book Translation, Manual Translation Reach us at +91 8700295007 or

. You can mail your requirements at info@voicemonk.in
Our Bahasa Translation Service include:
Document Translation Agency
Legal Translation Service
Medical Translation Agency
Technical Translation Service
Academic Translation Agency
Business Translation Service
Financial Translation Agency
Documentary Translation Agency
Multimedia Translation Agency
Bahasa to English Translation Service
English to Bahasa Translation Service
Hindi to Bahasa Translation Service
Any Language to Bahasa Translation Service