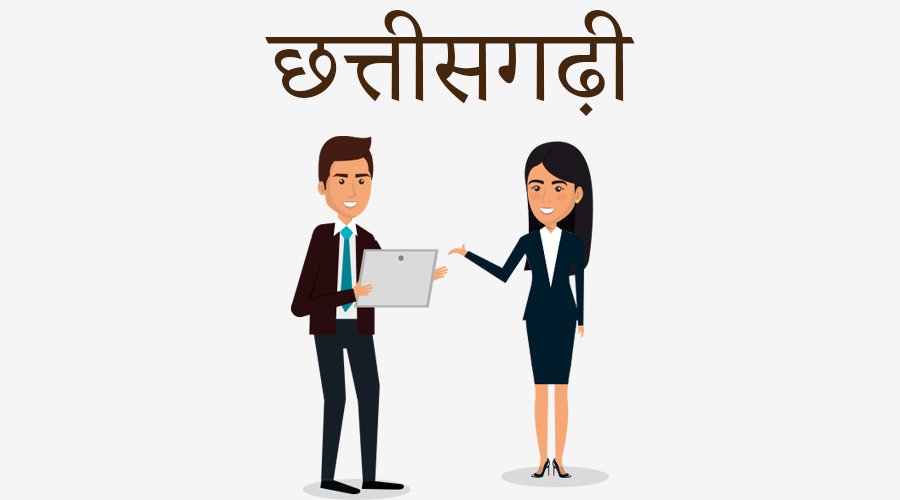 Chhattisgarhi is an Indo-Aryan language. Nearly 24 million people speak this language. It is the official language in the Indian state of Chhattisgarh. The other name of the Chhatisgarhi language is Dakshin Kosal. People who speak this language also live in nearby states like Madhya Pradesh, Jharkhand, and Orrisa. There are 70 different varieties of the language across the nation. Have you always dreamed of capturing the Indian market? Want your content to have the widest reach?
VoiceMonk Studio is here with its one-stop solution for translation services. We provide one-hand experience with experienced linguists in our Chhattisgarhi Translation Service. We will help you translate your content into Chhattisgarhi without any hurdles or barriers. It will help achieve business success through scale. We are focused on our clients to obtain simpler, faster, and smarter language solutions as per our current economy. Our clients can take the advantage of the best machine-human solutions.
We choose our linguists wisely, we run them through rigorous stages to accept only the finest, and our translators are more experienced, with good knowledge background, which proves out to be the best fits for your work. The hindrance caused by a variety of dialects will also be removed as the speakers are native of that language and they are familiar with how to adapt to the language from various regions.
The translation is a process of changing the content into another language, but is that enough for the message to reach its appropriate target? We ensure that our Chhattisgarhi Translation Service does not simply translate words for words; we check every sentence to ensure that the exact meaning is derived from the text and that no information is lost.
VoiceMonk Translation Service
VoiceMonk studio has more than 16 years of experience and has worked on "n" number of projects, and hundreds of happy customers make us the most reliable and efficient of all. Our online translation ecosystem and product guide help our clients to have a wide view of our pool of services and learn about VoiceMonk Studio. Our Chhattisgarhi Translation Service team will be in constant touch with our clients, from the ideation process until the completion of the projects to ensure all the requirements are met on time. We also have a provision where our clients can also have a retake or rework if required after the project's completion.
Want to reach us after the working hours? You are free to call us or drop a mail anytime as per your convenience, and we will reach out to you immediately. We provide translation services in a plethora of languages. You can visit our website and check the number of translation services, from Indian languages and across the borders.
VoiceMonk is a well-known translation agency that provides Chhattisgarhi Translation Services. Our services are Technical Translation, Academic Translation, Video Translation, Website Translation, Game Translation, Book Translation, Manual Translation Reach us at +91 8700295007 or

. You can mail your requirements at info@voicemonk.in
Our Chhattisgarhi Translation Service include:
Document Translation Agency
Legal Translation Agency
Medical Translation Agency
Technical Translation Agency
Academic Translation Agency
Business Translation Agency
Financial Translation Agency
Documentary Translation Agency
Multimedia Translation Agency
Chhattisgarhi to English Translation Service
English to Chhattisgarhi Translation Service
Hindi to Chhattisgarhi Translation Service
Any Language to Chhattisgarhi Translation Service