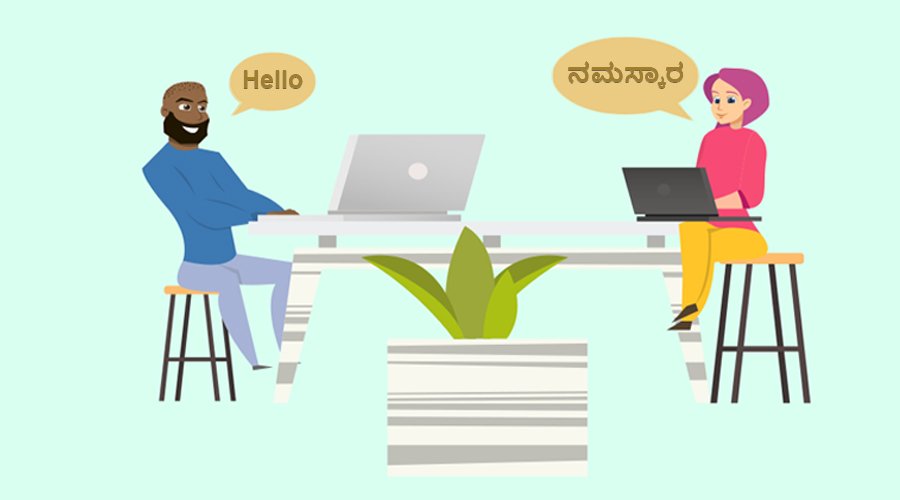 The official language of Karnataka, Kannada is spoken by over 35 million in and across borders. The language is the 27 most spoken language in the world and comes under the 22 scheduled languages of India. The language has a number of regional and social dialects, which marks the distinction in formal and informal usage. It is a Dravidian language and is as old as the Tamil language. Close kin of Telugu, Kannada is one of the oldest languages in India. It is also designated as one of the classical languages of the country. VoiceMonk Studio is the finest when it comes to translating and providing a marketplace solution for our customers, with over 16 years of experience. Subtitling, transmission, transcription, document translation, and localization services are just a few of the services offered by our studio. Our long-standing relationship with our clients has served as a testament to our ability to provide unrivaled results. We have native Kannada translators working on your project with the utmost proficiency in our Kannada Translation Service.
Unlike translations into other regional languages, it is not a difficult task; once you discover a competent service provider, the work becomes simple. By translating the information into Kannada the company will be able to gain a greater market share and facilitate international sales.
Many businesses rely on machine translations, which still lack emotional and cultural nuances. The quality of the material is not solely determined by clear translations; it is also critical that the translations be harmonized with regional dialects. This will always be a plus and a competitive advantage over other companies in the market. The final goal will be to refine the communications in order to break down language barriers and overcome the cultural functional and language divide.
Our Kannada Translation service employs native speakers who will collaborate with our skilled team to produce outstanding outcomes for you. We also provide the option of speaking directly with one of our linguists and conveying your requests to them. In today's world, we can't just limit our material to one language; in the diaspora of online content, reach is everything, and with this Kannada Translation Service, we give you the widest possible access to this enormous population of Kannada speakers, both within and beyond national lines.
Apart from language translation services, VoiceMonk is specialized in other services such as document translation, legal translation interpretation, proofreading, and many more. For an organization to have an unmatched reach, it must have its content available in various languages and it can be best done by having the website translation. Imagine a space where everyone in the world can access your website without any language barriers, well here, we provide you the same service. You just have to let us know the language of your preference and the rest is on us, we also specialize in software translation as well with our most expertise technical team.
Our work has no time constraints; you can contact us at any time by mail or phone, and we will react promptly. Now you may book your services with just a few clicks, and you can learn more about our services by visiting our website.
VoiceMonk is a well-known translation agency that provides Kannada Translation Services. Our services are Technical Translation, Academic Translation, Video Translation, Website Translation, Game Translation, Book Translation, Manual Translation Reach us at +91 8700295007 or

. You can mail your requirements at info@voicemonk.in
Our Kannada Translation Service include:
Kannada Document Translation Agency
Kannada Legal Translation Agency
Kannada Medical Translation Agency
Kannada Technical Translation Agency
Kannada Academic Translation Agency
Kannada Business Translation Agency
Kannada Financial Translation Agency
Kannada Documentary Translation Agency
Kannada Multimedia Translation Agency
Kannada to English Translation Service
English to Kannada Translation Service
Hindi to Kannada Translation Service
Any Language to Kannada Translation Service