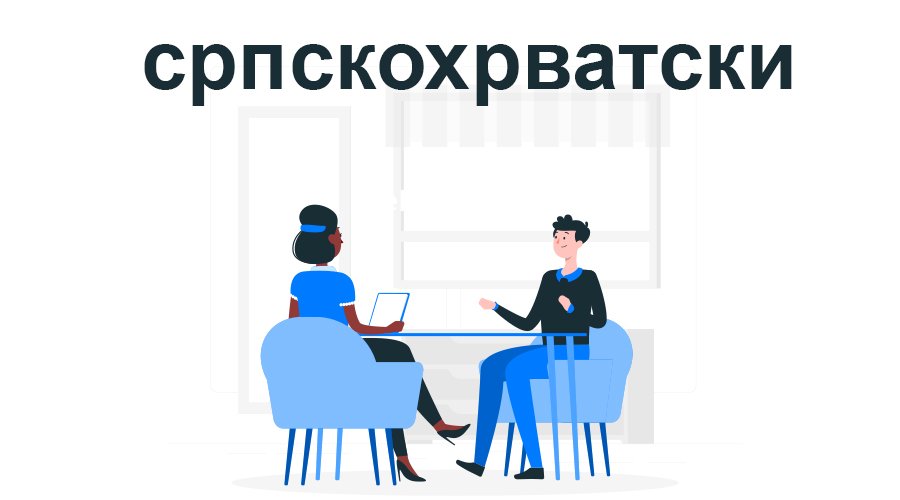 Serbo-Croatian or Croato-Serbian is a South Slavic language spoken in Serbia, Croatia, Bosnia and Herzegovina, and Montenegro. The language has simple phonology with the common five-vowel system. Nearly twenty-one million people in Serbia, Croatia, Bosnia, and Herzegovina speak the language. As the language is used in these places the dialects also vary in these areas. Traditional Serbo-Croatian dialects had a regional and historical base rather than an ethnic one, although, despite certain attempts, no truly national Yugoslav language ever developed. The United States also has Slavic immigrants and current estimates claim that there are over four lakh Americans are Croatian or Siberian descent. Do you think that knowing multiple languages will help you better negotiate and conduct business if you ever wish to establish your own business with individuals from other countries? VoiceMonk believes that communication should be comprehensive and that this may be accomplished through expert interpretation and written language services. That is why we make certain that our clients have access to professional interpretation and translation services at all times to assist them in achieving better business outcomes.
Not having the greatest language services for your business communication and legitimate papers, on the other hand, can sometimes be a stumbling barrier for customers. Delivering accurate information in written form necessitates meticulous attention to detail and a thorough understanding of textual principles, which is why translators are so important. We've come to bridge the cultural and linguistic divide and deepen the bonds amongst your people.
VoiceMonk Studio provides the widest range of language services; there are a lot of things that we offer including commercial documents, legal documents, brochures, articles, medical documents, software, and technical translation. Our Serbo-Croatian translation service provides interpreted documents in their own language in today's fast-paced and globalized society. As a result, when modern enterprises seek to reach a larger global audience, they rely largely on these interpretation and translation agencies. In this scenario, we understand that any delay in supplying the correct written language service to the target users will result in a significant financial loss.
We not only have many years of professional translation experience, but we also recognize the growing demand for these services across a variety of businesses. The number of written language services has expanded dramatically as the demand for written documents continues to grow. Serbo-Croatian translation service aims to give high-quality services to our consumers, whether it's written materials or legal documents. As the demand for written communication grows, the professional interpretation business now has a stronger view for the future, thanks to linguistic resources and new tools to aid manual translation. We have team expertise in the particular field as per your requirement and are ready to assist you at the earliest, at the most competitive prices in the market.
Written translation services may answer all of your problems, whether they are related to advertising, academic needs, branding, or business operations. So, with our professional translators, take advantage of the best translation services in town. As needed, we provide language translation services with properly trained and highly skilled translators. We've got you covered from selecting your subject or background to the type of written translation services you require.
VoiceMonk is a well-known translation agency that provides Serbo-Croatian Translation Services. Our services are Technical Translation, Academic Translation, Video Translation, Website Translation, Game Translation, Book Translation, Manual Translation Reach us at +91 8700295007 or

. You can mail your requirements at info@voicemonk.in
Our Serbo-Croatian Translation Service include:
Serbo-Croatian Document Translation Agency
Serbo-Croatian Legal Translation Agency
Serbo-Croatian Medical Translation Agency
Serbo-Croatian Technical Translation Agency
Serbo-Croatian Academic translation Agency
Serbo-Croatian Business translation Agency
Serbo-Croatian Financial translation Agency
Serbo-Croatian Documentary Translation Agency
Serbo-Croatian Multimedia Translation Agency
Serbo-Croatian to English Translation Service
English to Serbo-Croatian Translation Service
Hindi to Serbo-Croatian Translation Service
Any Language to Serbo-Croatian Translation Service