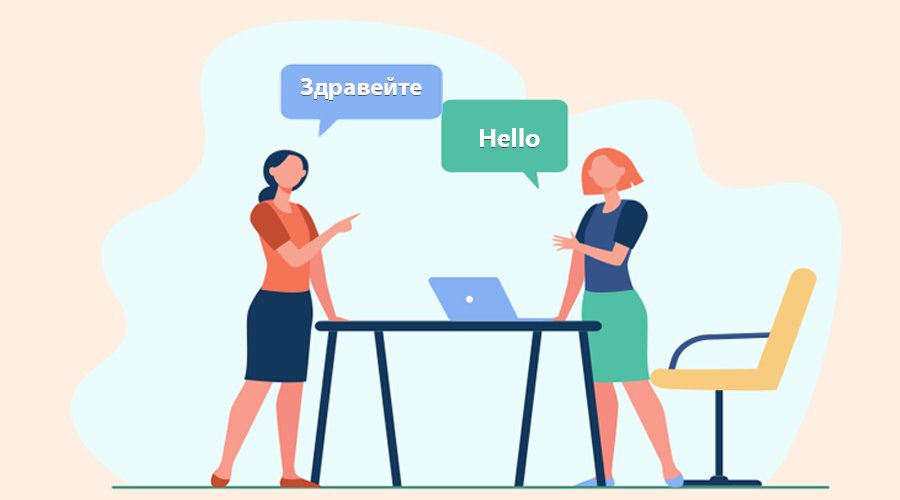 Bulgarian is a South Slavic language spoken in Bulgaria. It is the language of Bulgarians and the official language of Bulgaria. It is also one of the official languages of the European Union. The language is spoken by the minority communities in various other countries like Greece, Serbia, Moldavia, Rumania, Turkey, and Ukraine. There are nearly 8 million native speakers of the language. The language dialect system is divided into Eastern and Western dialects and there are various other subdivisions of the dialects under them.
Companies of any size can get cost-effective translations from expert translators using VoiceMonk's user-friendly translation platform. To ensure that our customers receive the finest translation quality, all translators working on the platform are carefully selected and rigorously tested. All translator candidates must complete a multi-phased testing process that comprises a multiple-choice test and a written translation test, both of which are prepared and approved individually by our expert staff of professional Language Specialists. We assure high-quality translation at scale by incorporating systemized workflows into the translation process.
In Bulgarian Translation Service, The platform allocates jobs to the appropriate translators automatically. Priority access is granted to translators based on the customer's chosen level, "preferred" translator status, and project-specific test results. We also promote direct communication between translators and customers to ensure that your translation fits your exact requirements. Customers can provide additional context to the project by attaching images or videos to specific strings. A translation is reviewed and edited by an independent linguist for accuracy, natural flow in the target language, and compliance with customer specifications. The completed translation is returned to the customer to ensure that all requirements have been met.
We use these reviews to provide ongoing feedback to our translators, allowing them to learn and enhance their abilities in addition to checking translation quality. Our translators are encouraged to improve their translation skills regularly. All translators have access to translation basics guidelines, resources, and training materials to help them improve their skills. In Bulgarian Translation Service, our translators are not just reviewed regularly, but our translation technology also includes built-in validation tests to assure consistent quality at scale. Our translation software is designed to process large amounts of text quickly. Currently, our system sends out weekly orders to translators, with many of them being taken up within minutes.
These features of Bulgarian Translation Service also provide localization of the services, which takes into account linguistic, cultural, and technical variances. The original intent of the source text is not altered. It reads and feels like it was written in the target language from the start. A translation project may appear difficult at first, but the final result—a website with millions of potential new customers—is critical to any company's long-term growth.
Apart from language translation, Voice Monk also offers document translation, legal translation interpretation, proofreading, and a variety of other services. For an organization to have an unrivaled reach, its material must be provided in multiple languages, which is best accomplished through website translation.
VoiceMonk is a well-known translation agency that provides Bulgarian Translation Services. Our services are Technical Translation, Academic Translation, Video Translation, Website Translation, Game Translation, Book Translation, Manual Translation Reach us at +91 8700295007 or

. You can mail your requirements at info@voicemonk.in
Our Bulgarian Translation Service include:
Bulgarian Document Translation Agency
Bulgarian Legal Translation Service
Bulgarian Medical Translation Agency
Bulgarian Technical Translation Service
Bulgarian Academic Translation Service
Bulgarian Business Translation Agency
Bulgarian Financial Translation Agency
Bulgarian Documentary Translation Agency
Bulgarian Multimedia Translation Agency
Bulgarian to English Translation Service
English to Bulgarian Translation Service
Hindi to Bulgarian Translation Agency
Any Language to Bulgarian Translation Service