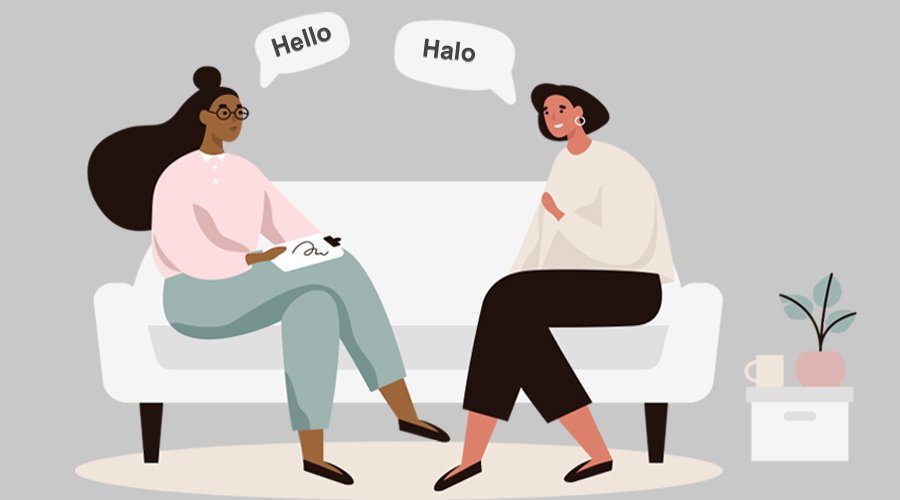 Sudanese or Sudanese Arabic is one of the two official languages of Sudan the other is English. This dialect is classified in the Afro-Asiatic family. The place has several other dialects, which especially vary from place to place; Beja, Hausa, Dinka Nuer, and many more. If you're seeking high-quality, speedy, and economical translation services, the VoiceMonk studio is the place to go. Our services are provided in more than 80 languages by qualified linguists for a wide range of domains and purposes. We have a team of highly skilled and experienced linguists that can deliver exceptional results even on the most challenging assignments with strict requirements. For projects with a short turnaround time, we deliver high-quality Sudanese Translation Services using high-quality translators and editors in a rapid and efficient procedure.
Sudanese Translation Service employs native linguists with prior expertise in the translation industry. This will encourage service localization, which is critical for expanding a company's reach. While various countries may speak the same language, local culture, regional traditions, and other variables can cause significant dialect confusion. Native-speaking translators who have lived and worked in a variety of locations throughout the world supply VoiceMonk's translation and localization services. We make certain that your intended message and purpose are clearly heard.
At Sudanese Translation Service, we also offer website translation. Having your website translated into other languages can have a significant impact on your sales and online presence. We've worked with large, medium, and small firms to translate websites and set up multilingual systems. We specialise in content that includes highly technical words in areas where your website translation needs to be done correctly. In general, businesses prefer computer translation versus manual translation, which can lead to poor quality and inaccurate information. A document is translated not only in its base language but also in terms of its meaning and importance, as well as the target audience. All of these services are offered at a very reasonable price on the market.
Our Sudanese Translation Service allows you to select your translators, and each linguist you select knows your requirements and is ready and willing to assist you with your translation job. This will aid in one-on-one communication while also reducing the risk of misinformation and omission of critical information. This will also aid in the development of a trusting and experience-oriented relationship between our clients and our team. This will aid in a better understanding of your requirements as well as the exploration of opportunities for future relationship development.
Regardless of the size or kind of document translation job, VoiceMonk has the experience to offer high-quality output at some of the best rates in the industry. Our experienced staff will walk you through the process and make sure your project is done on time. Please don't hesitate to get in touch with us right away for a consultation and/or a quote. More than half of all internet traffic is generated by countries that do not speak English. We can help you create an internet presence that is truly worldwide.
Translation services are our passion, and each member of our team brings their expertise and solution experience to the table.
VoiceMonk is a well-known translation agency that provides Sudanese Translation Services. Our services are Technical Translation, Academic Translation, Video Translation, Website Translation, Game Translation, Book Translation, Manual Translation Reach us at +91 8700295007 or

. You can mail your requirements at info@voicemonk.in
Our Sudanese Translation Service include:
Sudanese Document Translation Agency
Sudanese Legal Translation Agency
Sudanese Medical Translation Agency
Sudanese Technical Translation Agency
Sudanese Academic Translation Agency
Sudanese Business Translation Agency
Sudanese Financial Translation Agency
Sudanese Documentary Translation Agency
Sudanese Multimedia Translation Agency
Sudanese to English Translation Service
English to Sudanese Translation Service
Hindi to Sudanese Translation Service
Any Language to Sudanese Translation Service