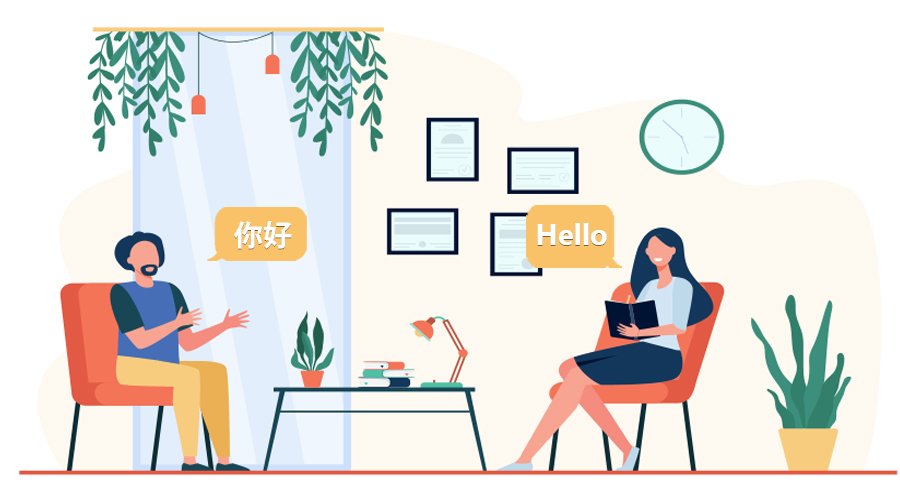 The Chinese language is a group language that includes simplified Chinese, traditional Chinese, pinyin, that form the part of a language family called the Sino-Tibetan family of languages. The language includes many regional dialects, which sound different from one another, being the reason for many linguists referring to these varieties as a different language. The Standard Chinese language is also known as Mandarin in English and is taught all over China. The Chinese language doesn't have alphabets but symbols that have meaning called logograms. Usually, the pronunciation of the symbols varies from region to region; it varies with high and low pitch tones to make the differences in meaning clear. Over 1.3 billion people speak the language across the world, and it was established as an official language in United Nations in 1946 and the working language of the Security Council in 1974. China is the country with the largest population in the world and with this amount of people speaking the Chinese language; it becomes necessary that your content should be available in this language, creating a wider reach. At VoiceMonk Studio, we provide linguists with expertise in Mandarin and other regional Chinese dialects in our Chinese Translation Service. We provide a complete audio guide in more than 200 languages and gives an option to choose from a wide range of voice-over artists as per the requirement of your content.
We provide a variety of services ranging from commercial to promo, podcast to dubbing to audio guides, and many more to count on. We have collaborated with various companies, provided assistance, and worked on more than 5000 projects with high quality and accuracy. Our voice-over artists are one of the finest in the industry, and with our attractive rates, we believe that you have reached the right place.
You can avail of our Chinese translation Service by visiting our website and booking online. Our linguists are the native speakers of the place, which will provide more localization and originality to the content. This is also beneficial to build a connection with the Chinese-speaking population; majorities of them are not proficient in English or any other language.
We attempt to drive the project into multilingual content, which would eventually help you to achieve a competitive advantage. We assure you that your journey with us will be the one to remember, and we will ensure that all your content is thoroughly scrutinized and perfectly modulated with the help of our high-end equipment and with the linguists specialized in Chinese in our Chinese Translation Service. We believe in quality, speed, and the importance of personal touch, and in Voice Monk Studio, we are determined to provide all the facilities for the best customer experience. We will mark it as the tip of the iceberg and much more to explore with our varied talent and services.
VoiceMonk is a well-known translation agency that provides Chinese Translation Services. Our services are Technical Translation, Academic Translation, Video Translation, Website Translation, Game Translation, Book Translation, Manual Translation Reach us at +91 8700295007 or

. You can mail your requirements at info@voicemonk.in
Our Chinese Translation Service include:
Chinese Document Translation Agency
Chinese Legal Translation Agency
Chinese Medical Translation Agency
Chinese Technical Translation Agency
Chinese Academic Translation Agency
Chinese Business Translation Agency
Chinese Financial Translation Agency
Chinese Documentary Translation Service
Chinese Multimedia Translation Service
Chinese to English Translation Service
English to Chinese Translation Service
Hindi to Chinese Translation Service
Any Language to Chinese Translation Service