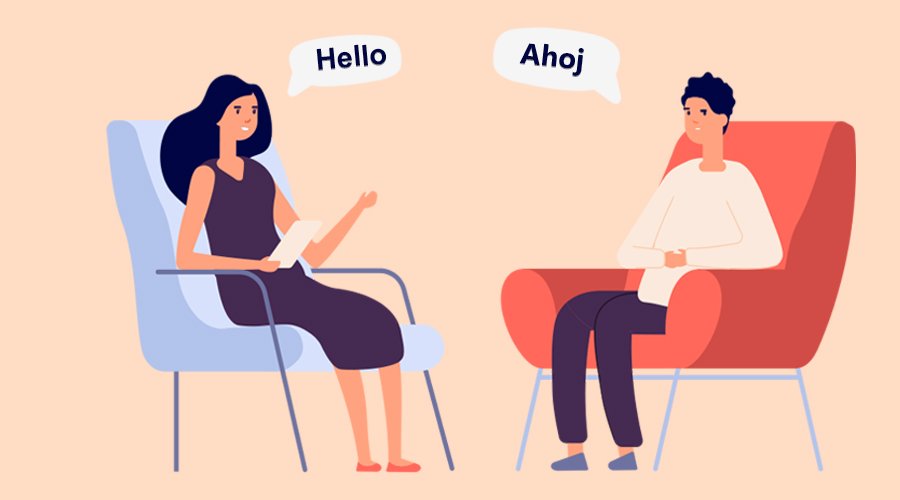 Czech is the West Slavic language spoken by 10 million people as the official language of the Czech Republic. This fusional language has flexible word orders and is mostly influenced by Latin and German. The language is also spoken in Poland, Serbia, Ukraine, Slovakia, Bulgaria, and Austria. There is a good number of Czech people in the US as well nearly 47,000 speakers. The language has several dialects associated with the languages that vary from region to region. Do you require translation assistance? You may get human-powered translations that are quick, accurate, and customized for any field. Certified translations, interpreting, localization, and subtitling, are just a few of the services we provide. Accurate, professional, and tailored translations will help you improve your international communication. You'll require more than just a translation service. You'll need a variety of language services to meet all of your linguistic requirements. Czech Translation Service provides 100% accurate human-powered translations that help you expand your business globally. Choose from one of our professional translation services below to learn more about how we can tailor a translation to your needs. Human translation services with the best accuracy and shortest turnaround times for all languages! Our expert translators and project managers adhere to a strict quality control procedure to ensure the best results!
Czech Translation Service also provides professional translation services that necessitate a high level of attention to detail. Top localization firms understand that translating your website or advertisement into a foreign language isn't enough. When it comes to delivering your message to a worldwide audience, there are numerous geographical, cultural, and language considerations. Our network of skilled translators, wide services for over 100 languages, and rigorous quality assurance procedure ensure high-quality services that are targeted to your specific localization needs.
Czech Translation Service helps The conversion of information from one language to another is known as translation. Human translation is the conveyance of a message from a source language to an end language by a trained expert who is fluent in both languages. Translation services give you the chance to communicate with a worldwide audience. Human translation services can also help you expand your global reach in ways your company has never experienced before.
We have native-speaking, experienced translators available all around the world, and our subject-matter experts in Czech translation service specialize in a range of areas, including marketing, technology, life sciences, legal, medical, and retail/apparel. VoiceMonk is a service for companies of all sizes. Working with resources who are aware of the topic at hand is critical to guaranteeing client satisfaction. For the vast majority of language combinations that our clients want, we track and work with the right teams for every project, including a wide range of critical industries and disciplines.
People do not require translation on a daily basis, yet we do see it on the internet when we translate tweets and Facebook postings. You'll turn to the same internet to find a translator, but once you find us, you can sit back and rest because your hunt is over.
VoiceMonk is a well-known translation agency that provides Czech Translation Services. Our services are Technical Translation, Academic Translation, Video Translation, Website Translation, Game Translation, Book Translation, Manual Translation Reach us at +91 8700295007 or

. You can mail your requirements at info@voicemonk.in
Our Czech Translation Service include:
Czech Document Translation Agency
Czech Legal Translation Agency
Czech Medical Translation Agency
Czech Technical Translation Agency
Czech Academic Translation Agency
Czech Business Translation Agency
Czech Financial Translation Agency
Czech Documentary Translation Agency
Czech Multimedia Translation Service
Czech to English Translation Service
English to Czech Translation Service
Hindi to Czech Translation Service
Any Language to Czech Translation Service